Amateur radio station since 1993
RA3WDK `s Homepage , DXpedition
With Yuri UR5QRB in Berdjansk Radioclub "Albatros" 21 Jul 2006 set up my lazy Yagi (only 9 el DL6WU) , ( i have 13 el , but very small time and place in this QTH)

I start work in IC-746 and 40m of not good cable . PC was too slow for WSJT .
I work random and in sked (very thanks UT5ER Arkady for help times corrections ) .

In this night was very hotly , and after 2 hours "CQ" IC-745 stop and Off , … and after 5 min i now
On TRX : My very thanks to Yuri UR5QRB for organization work shack for MS Dxpedition .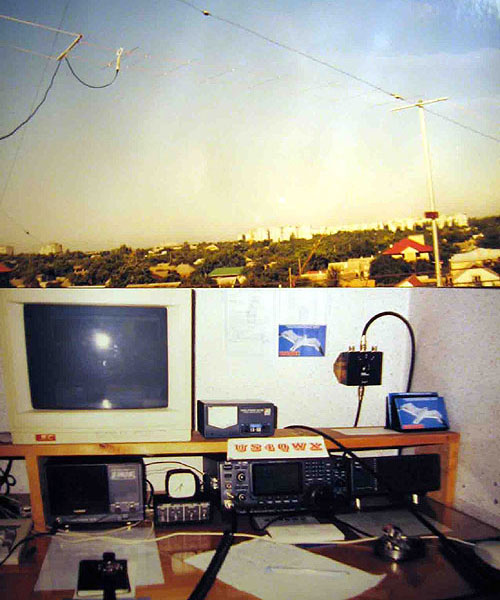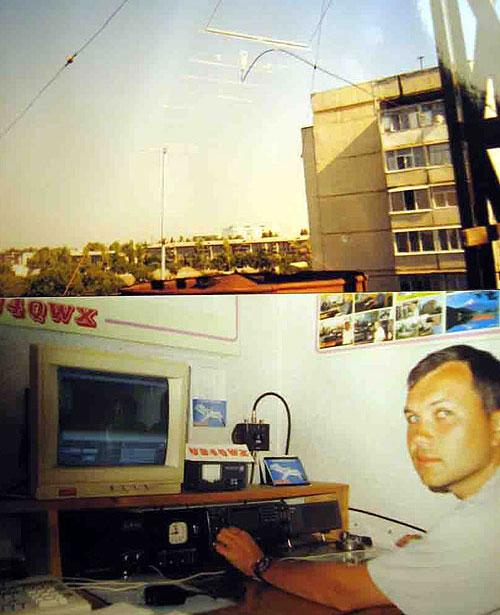 22 Jul, morning i was must stop TX :(
I have make 12 QSO MS .
QSL via RA3WDK or US4QWX .