How make Flag and Preamplifier + some Life Hacks
You can download all info about this project as one file


Rotatable Flag
Bi-Directional Flag 160/80m band on Club Station RA3W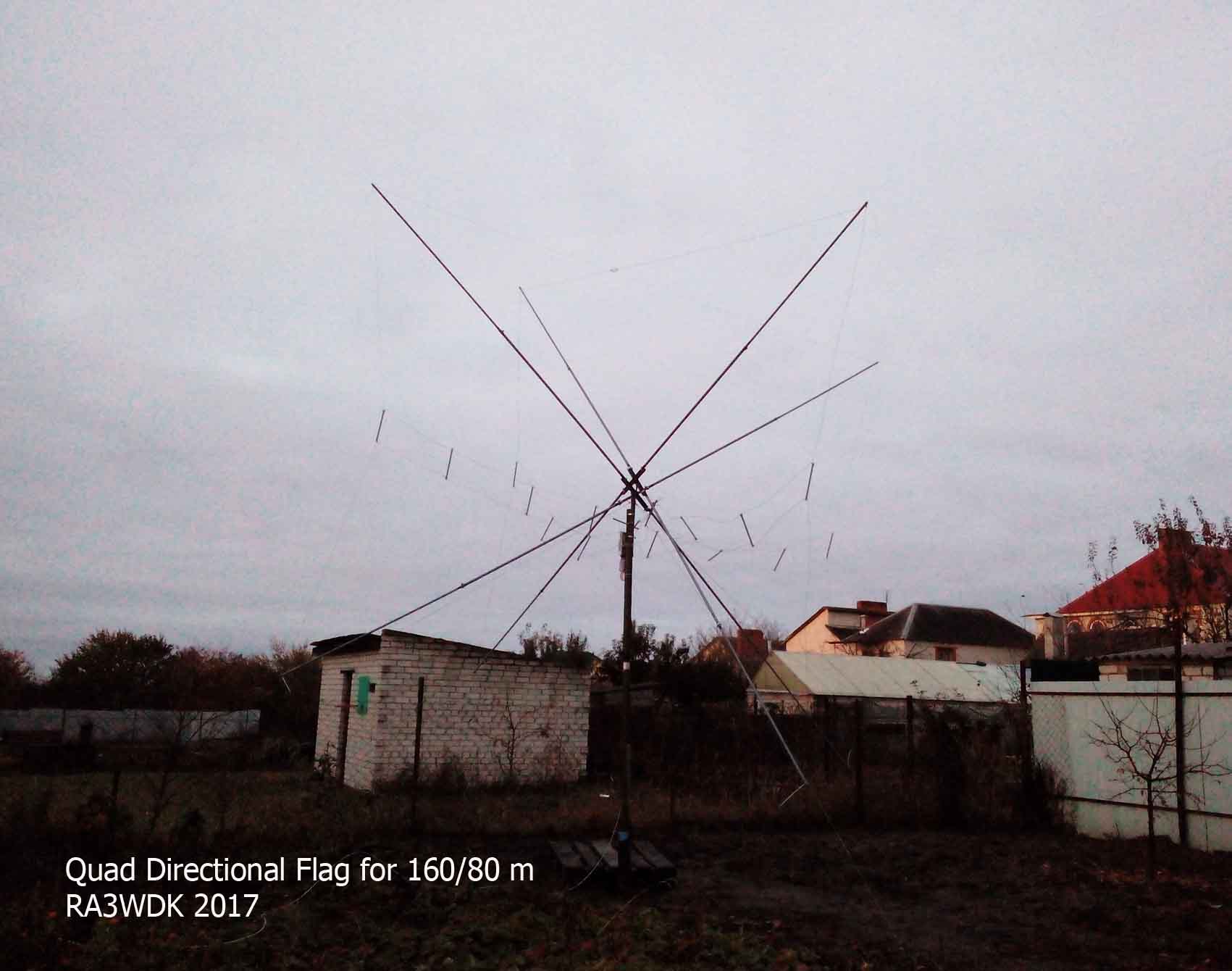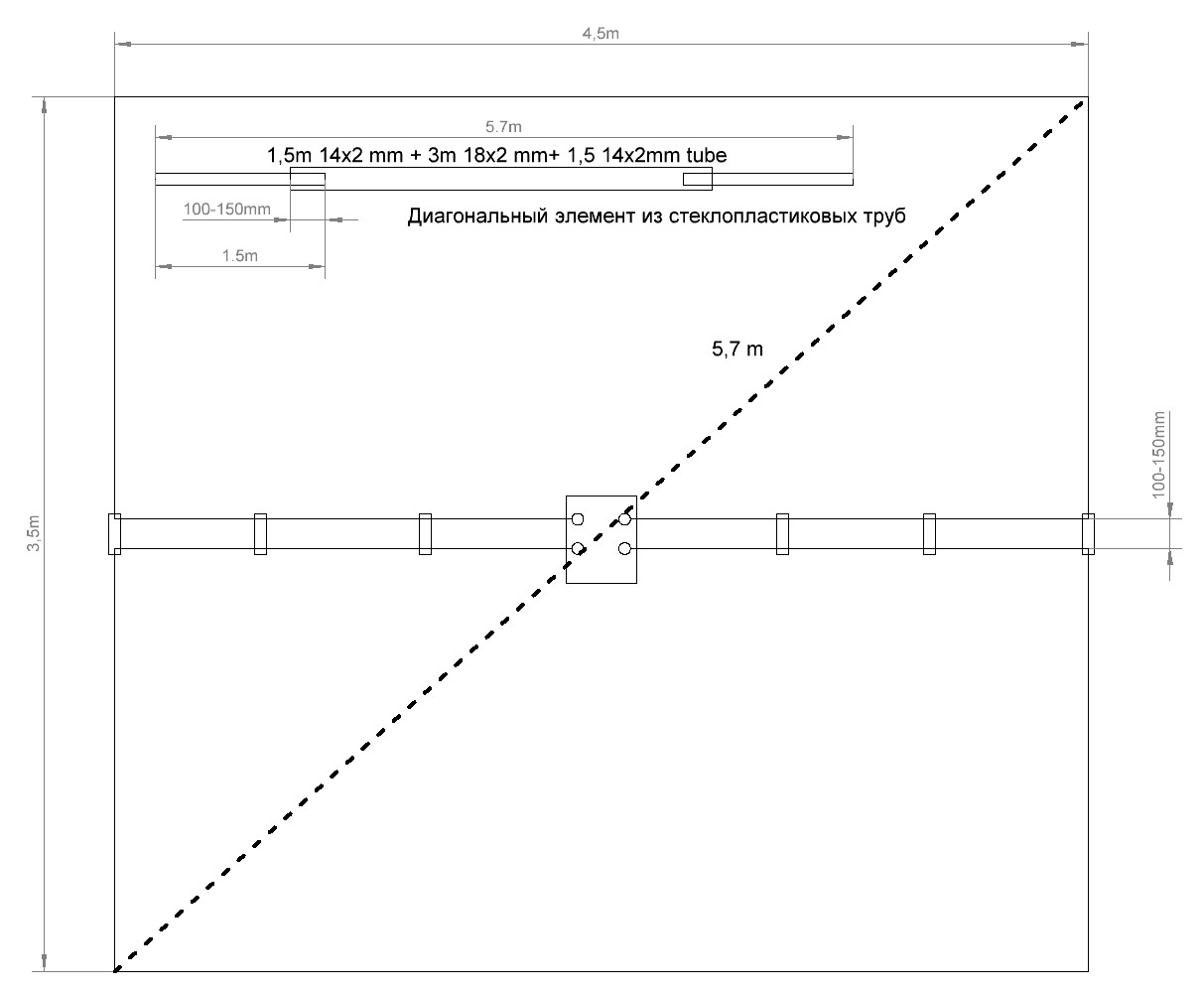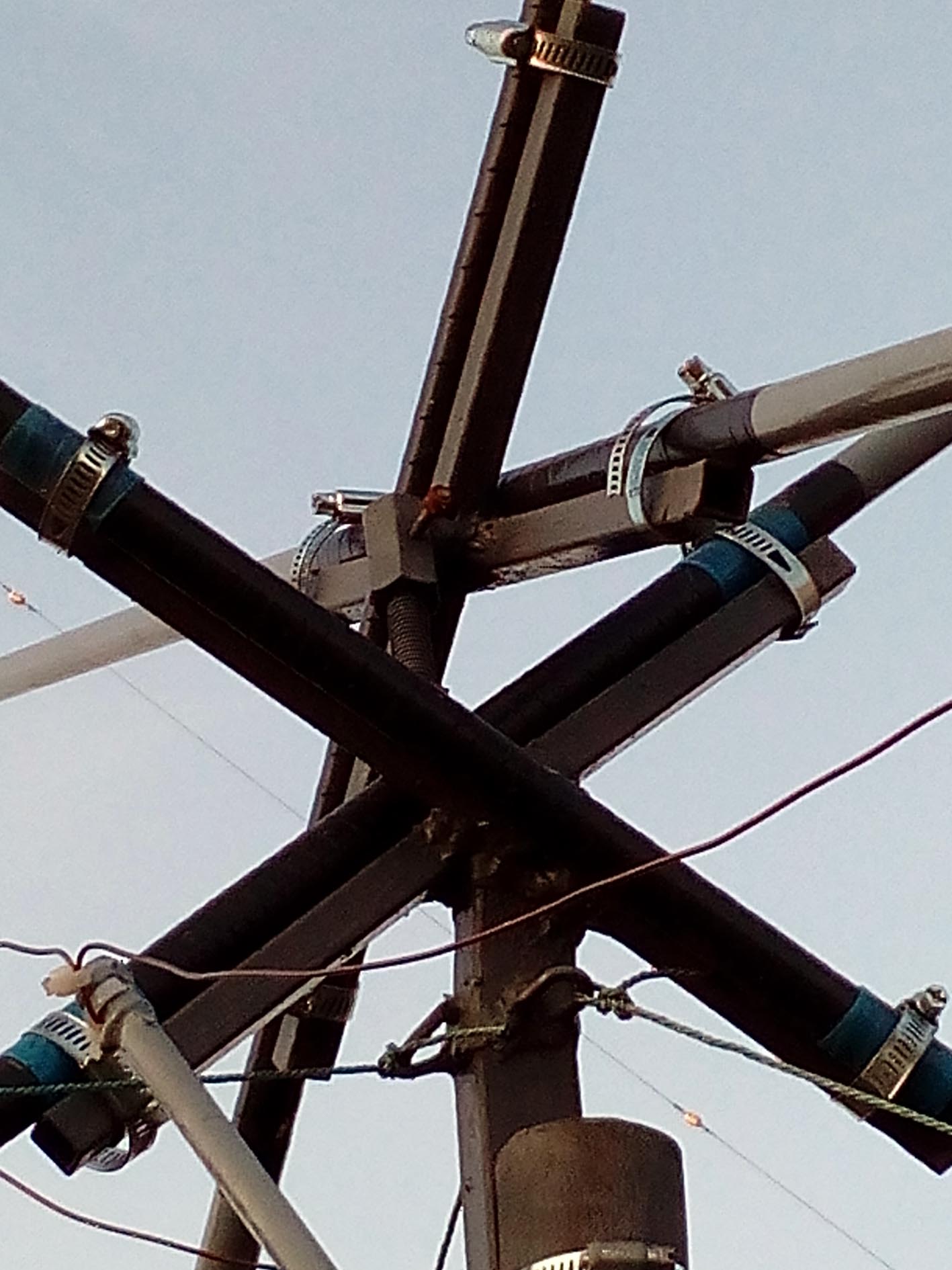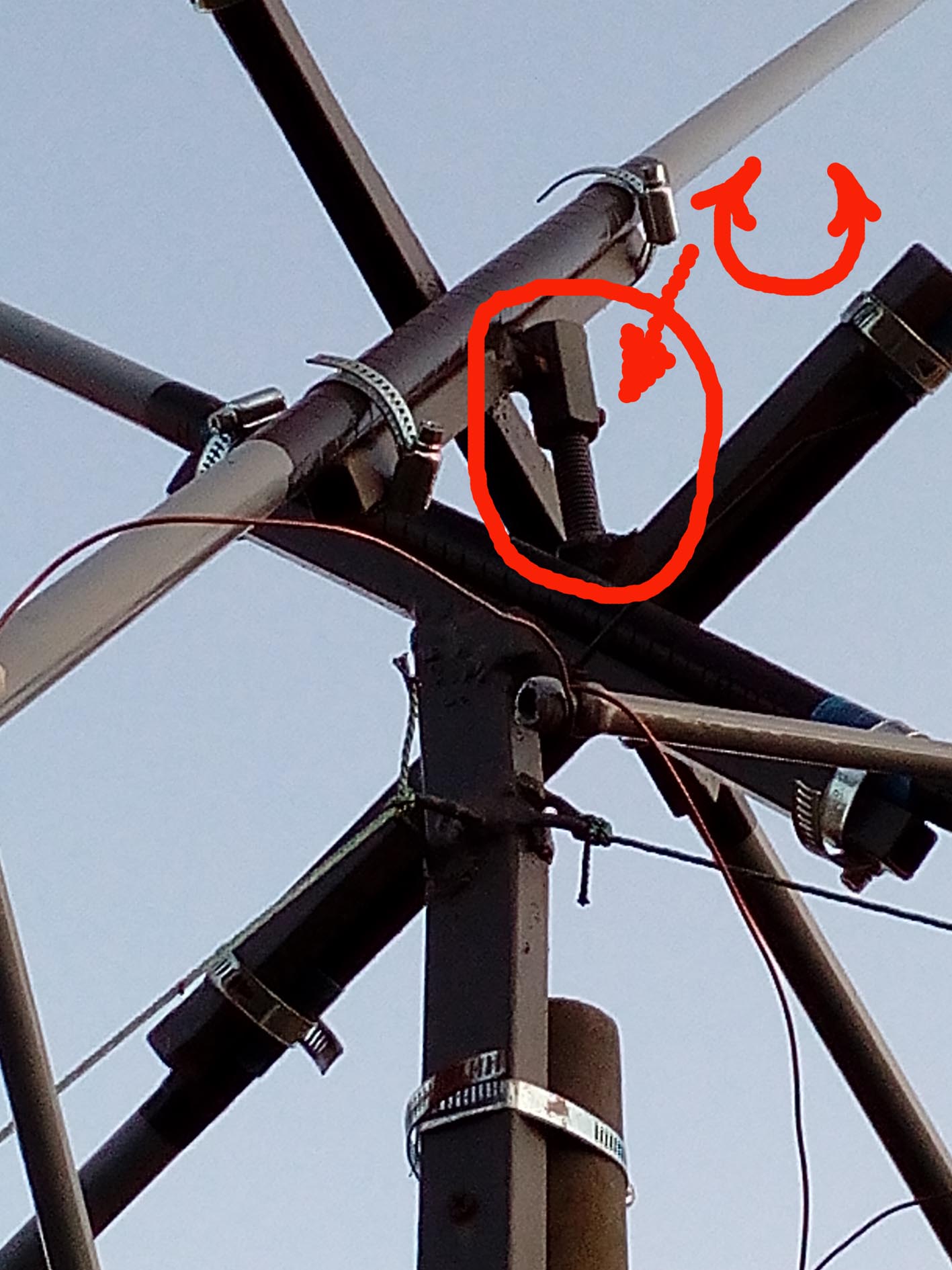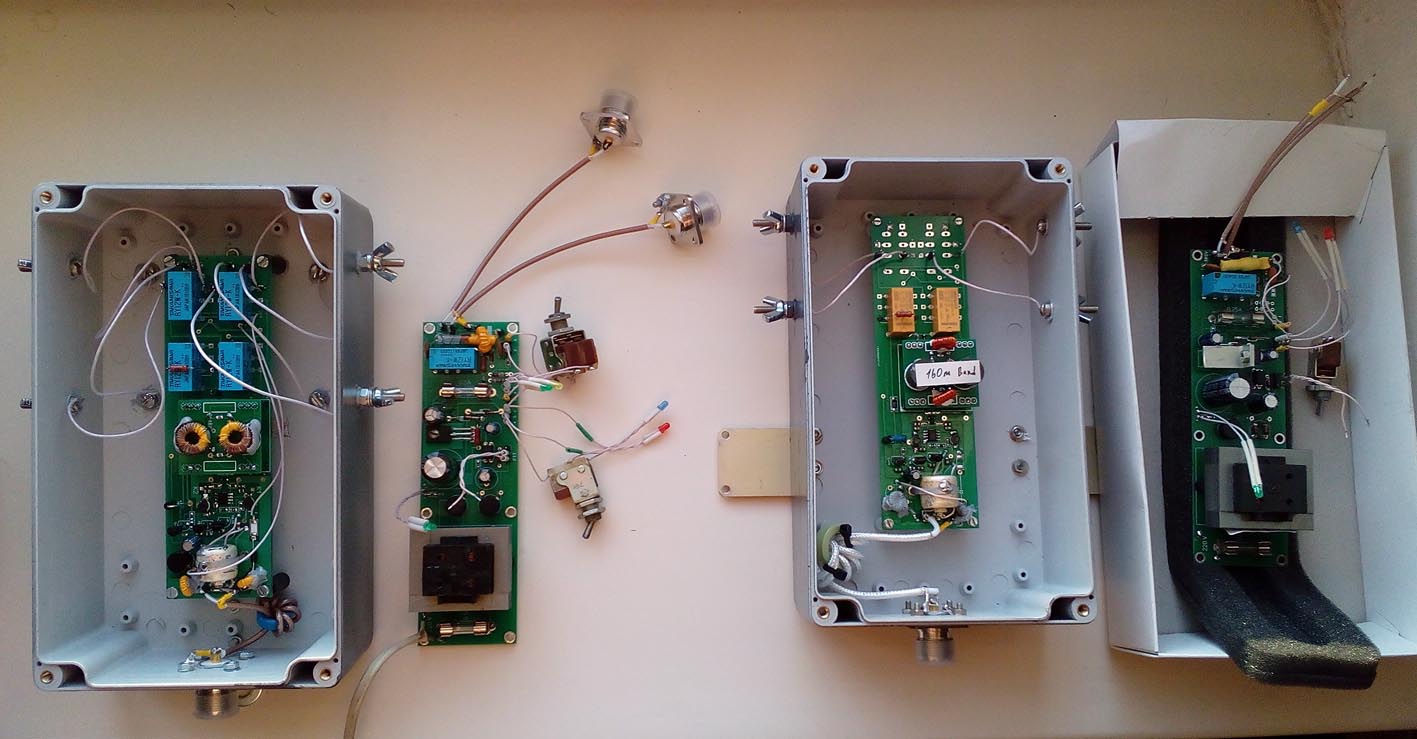 Test temperature of AD8129 chip
Is importante, if you overload chip or chip is fake (beware to buy chip on Ebay from China) Temperature must be not more 45C degree

For protection from water need to use acryl Plastik by CRAMOLIN
Cramolin plastik is a transparent acrylic resin designed to be sprayed on your electronics components, PCBs, wires and cables. The conformal coating forms a flexible protective film to protect your components from acids, salt, alkalis, alcohol, fungus and other tough conditions in the environment.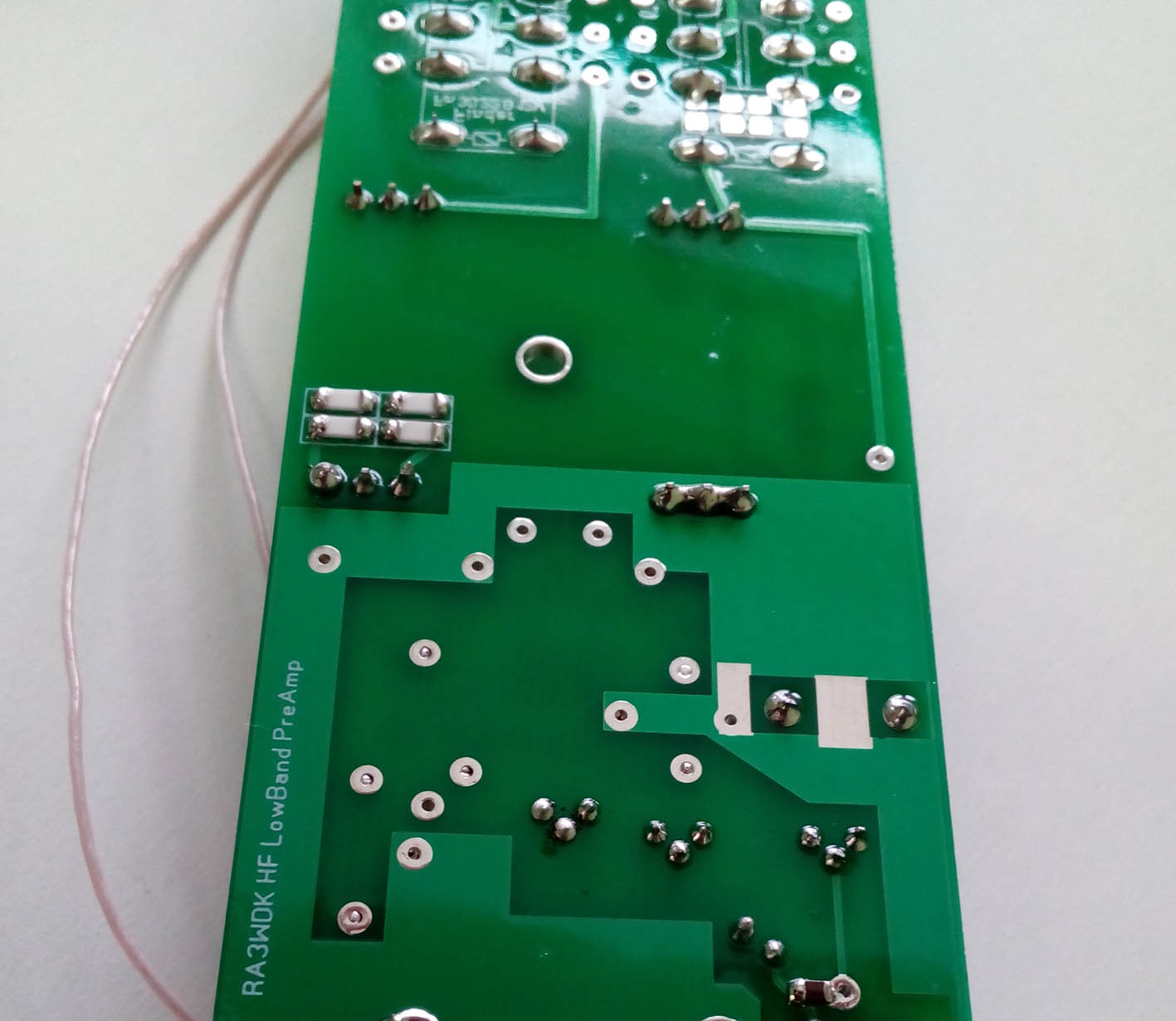 How use Silica Gel for adsorb water and decrease humidity in box.
Attention - Silica Gel specifically designed for adsorb water and use far of food products! Silica gel packs should NOT GO NEAR FOOD. In addition, some types of silica gel designed to change color to indicate they water content (as in if they are full) contain several carcinogenic chemicals (cobaltous chloride)!
Silica Gel with humidity indicator - blue color - is OK , pink - need change adsorber. Adsorber is easy to recovery by heating to 100 С about 4-6 hours.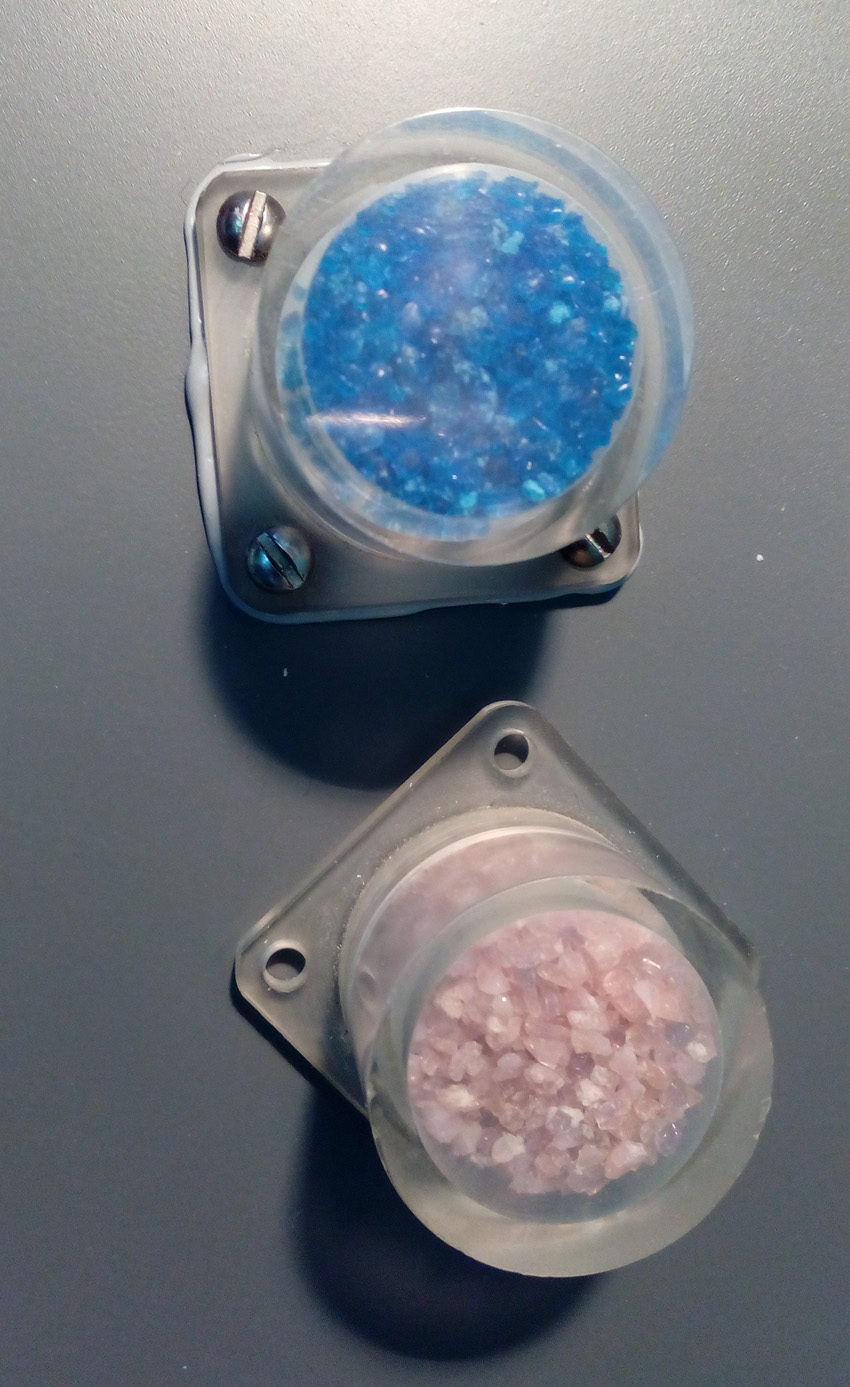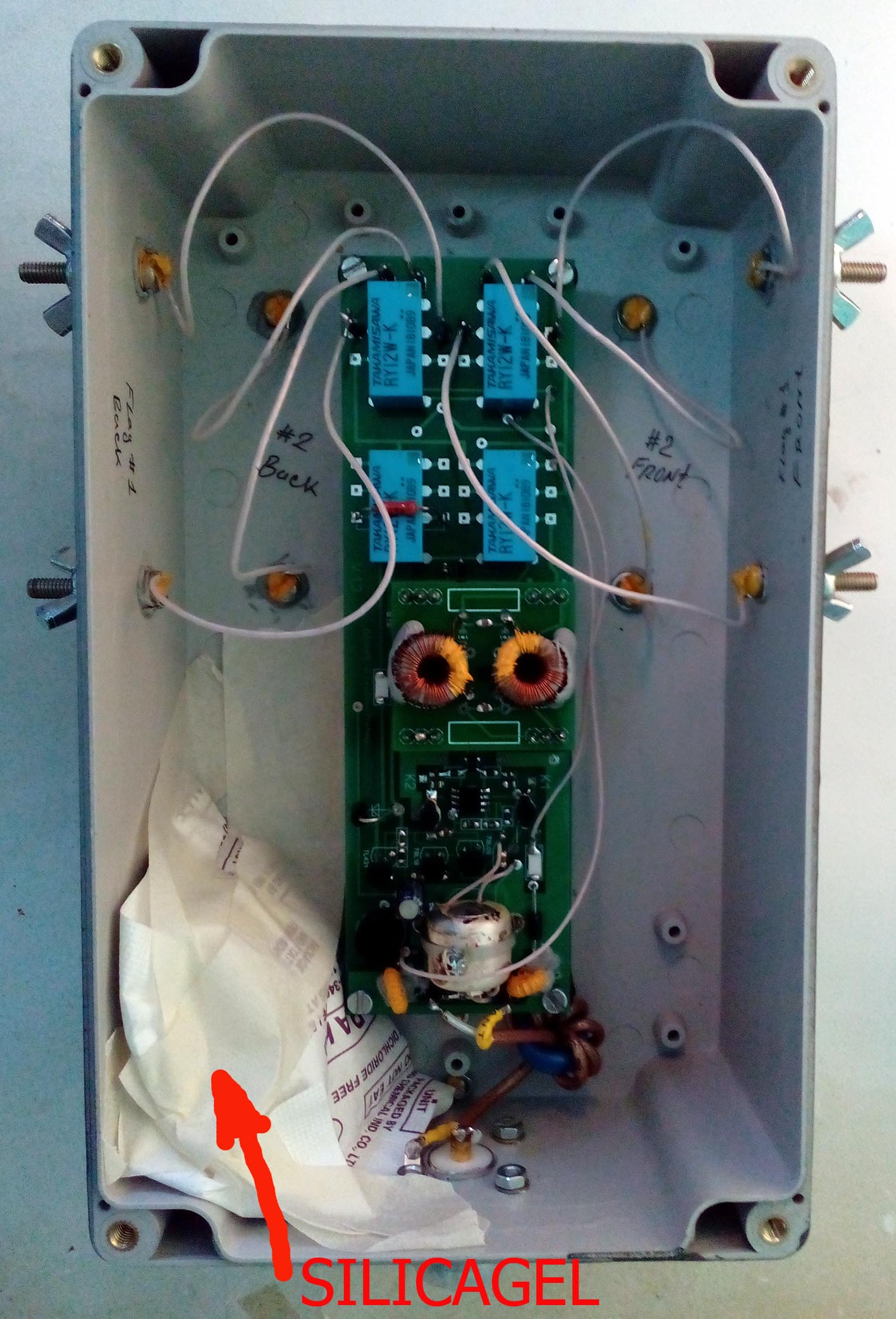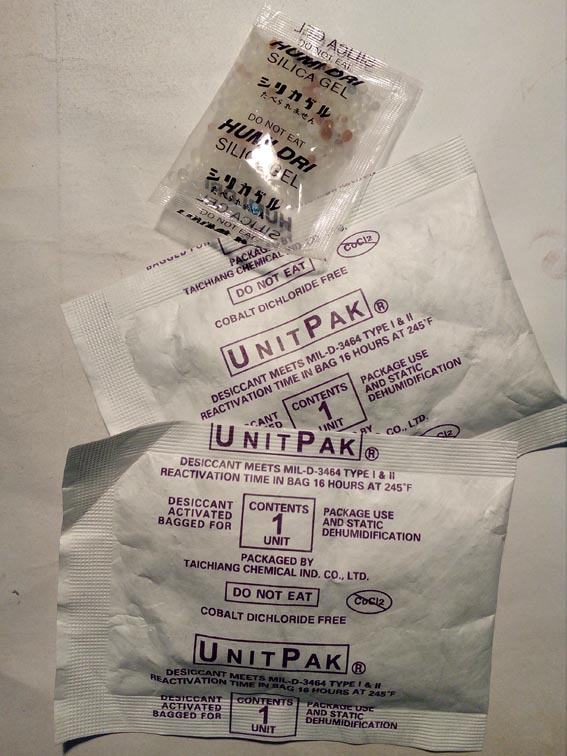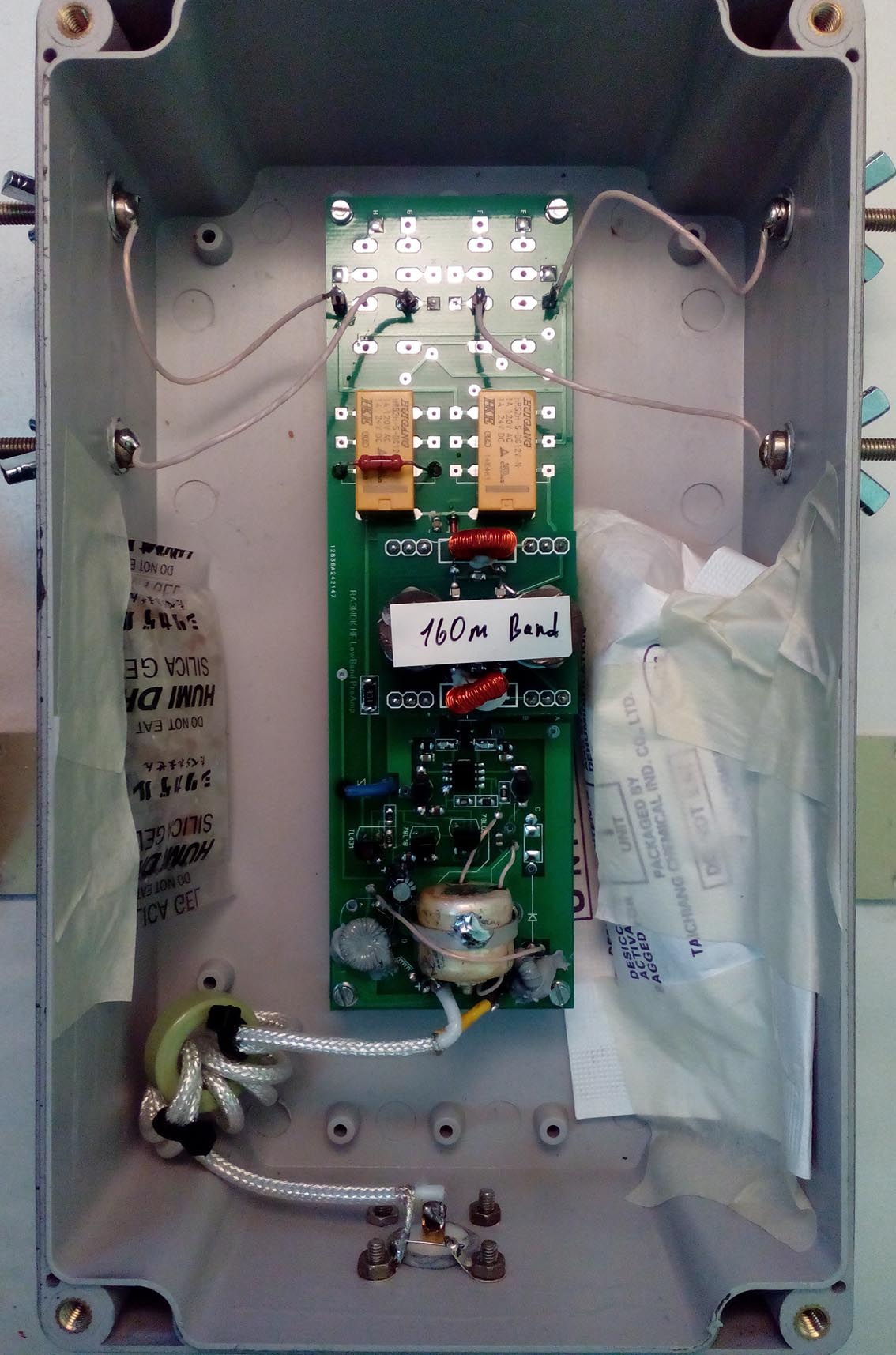 How make inductive choke in injector (150-200uH)?
I use Home made instrument transformators for tune and measure preamplifier and balance filter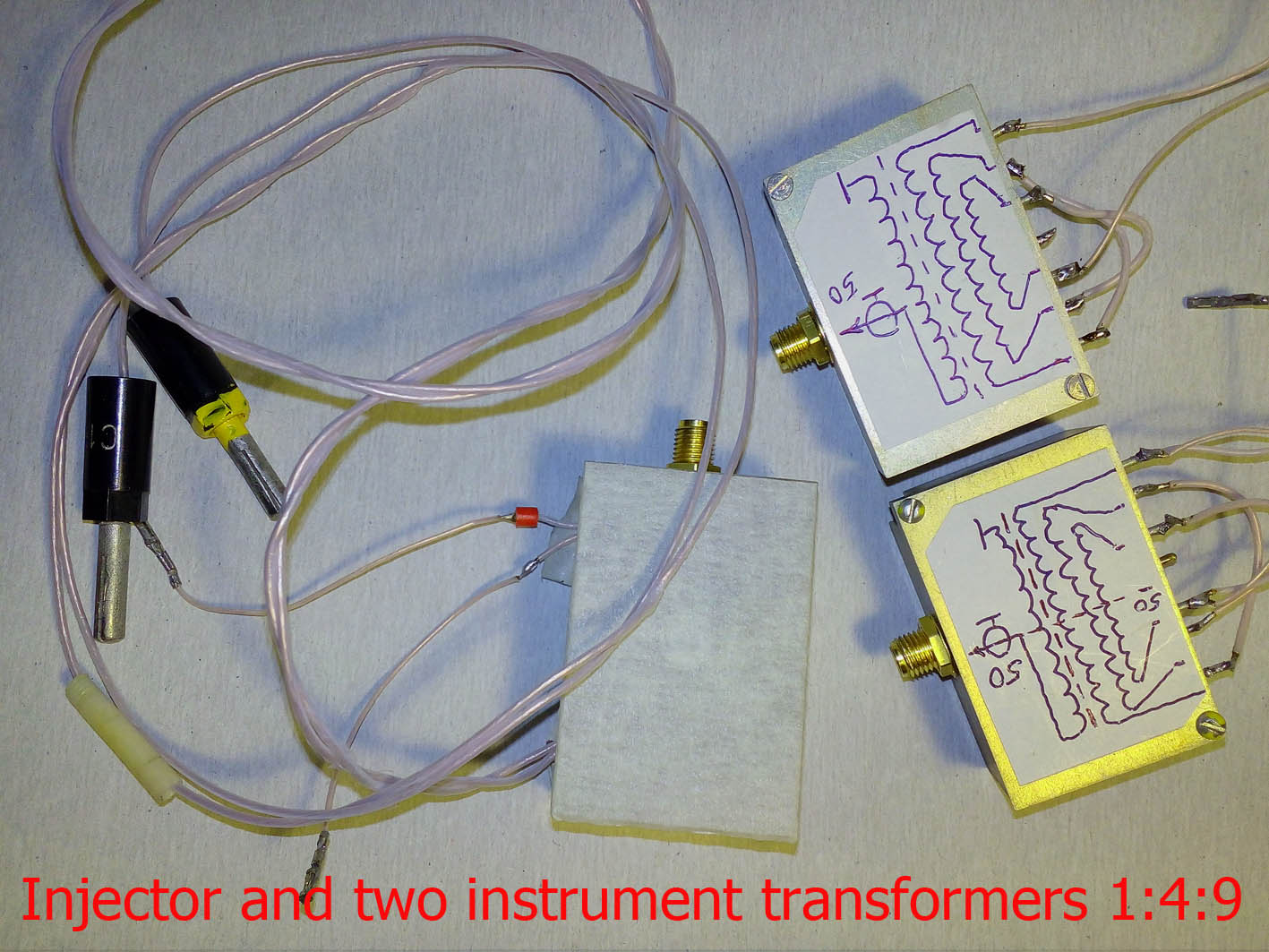 Very useful thing (Core from TV CRT direction system) for making feed choke
About 12 turn of coaxial cable give 100 uH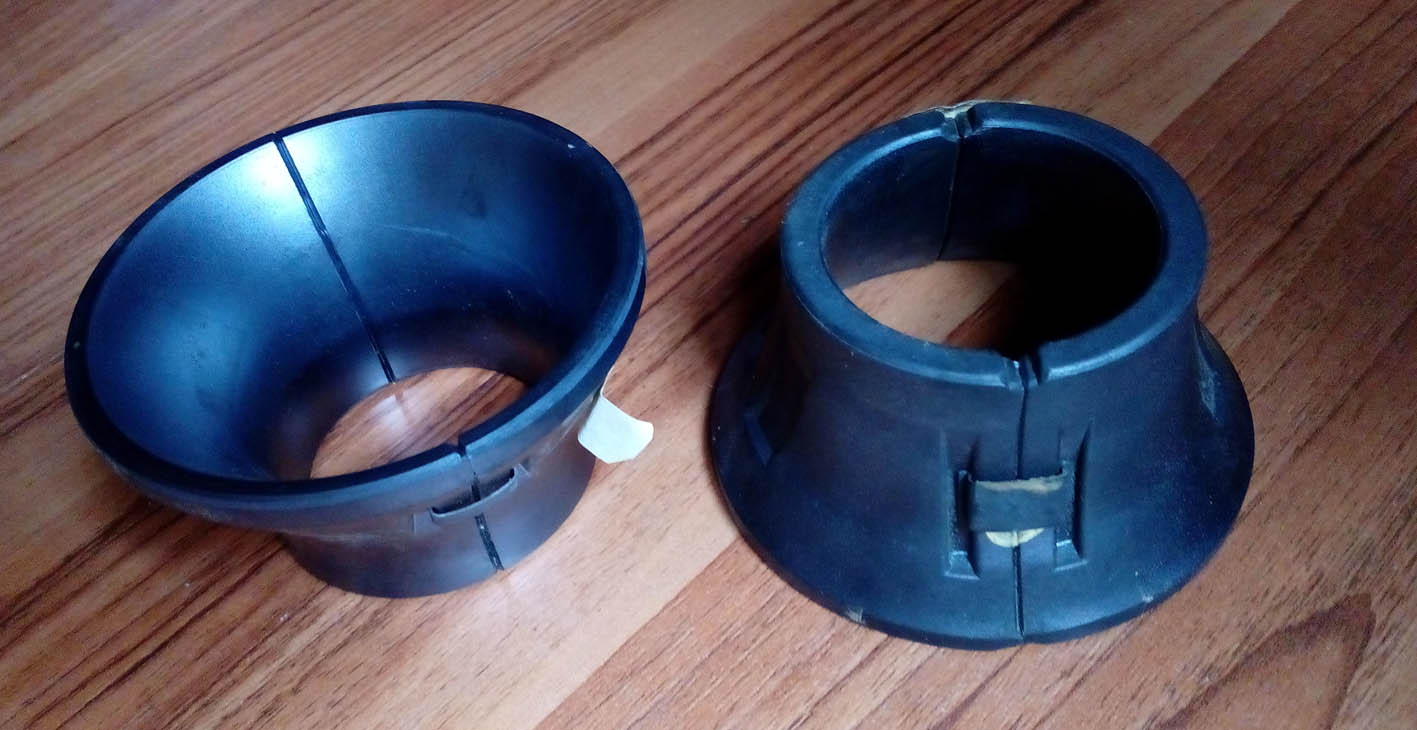 So much better Common-mode current chokes with EPCOS core inside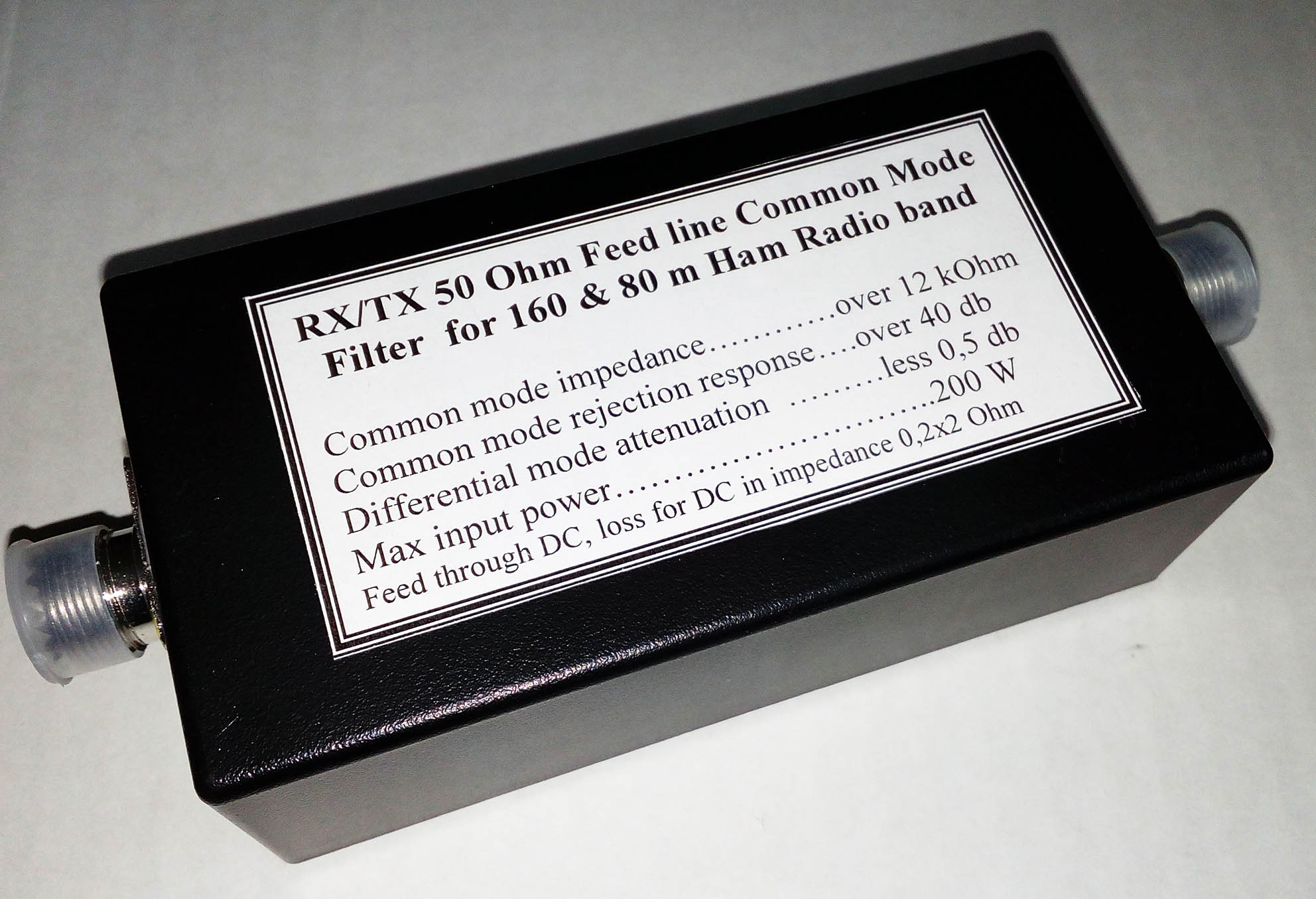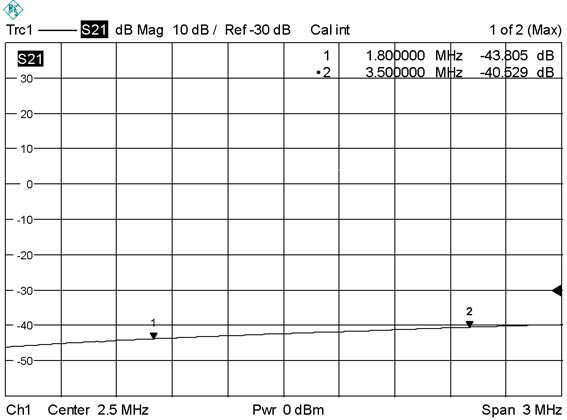 Old version Injector inside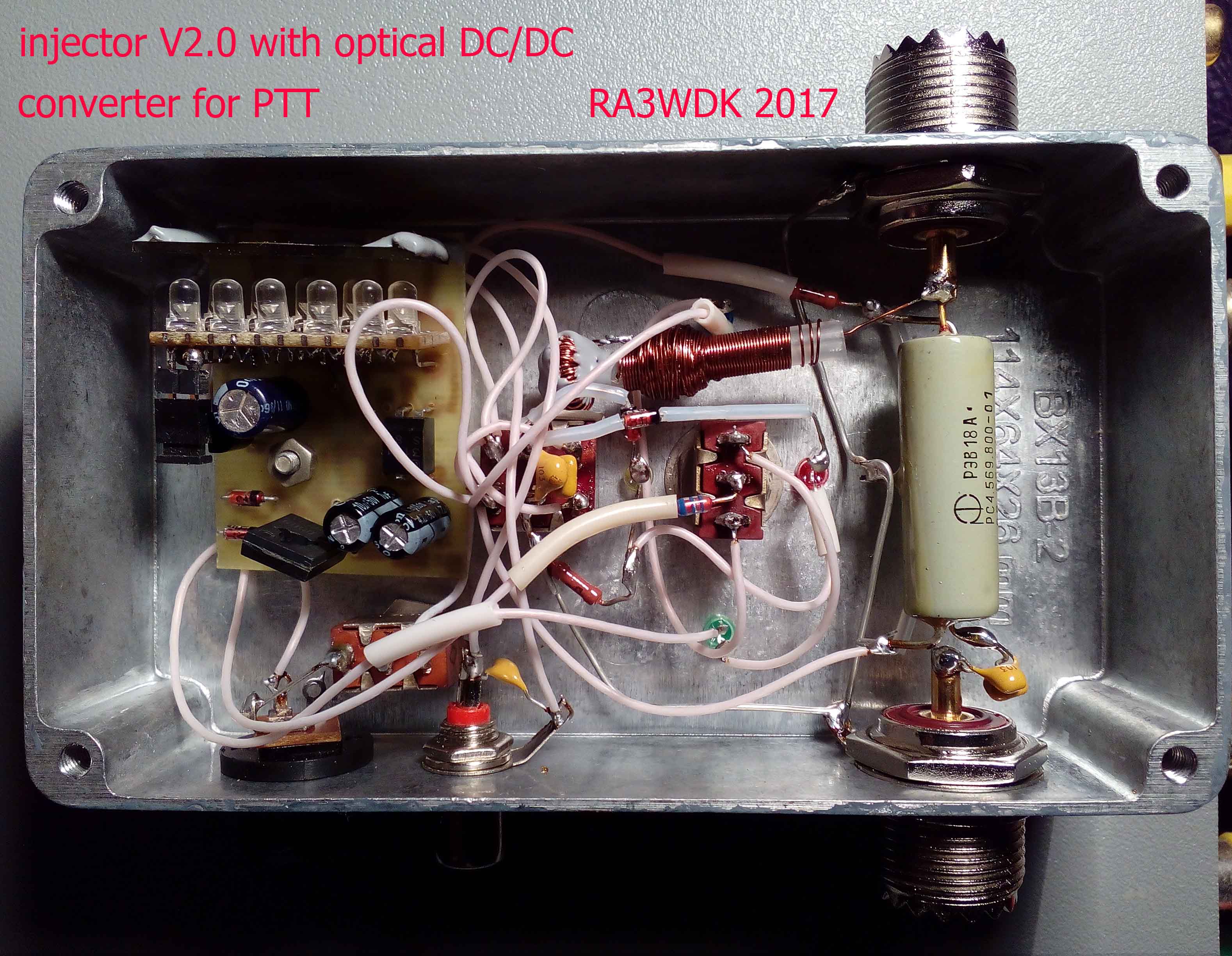 First swith switches Flags (N/S flag or W/E flag for example), second swith switches the direction for each flag
(S or N for N/S Flag ... or E or W for W/E Flag)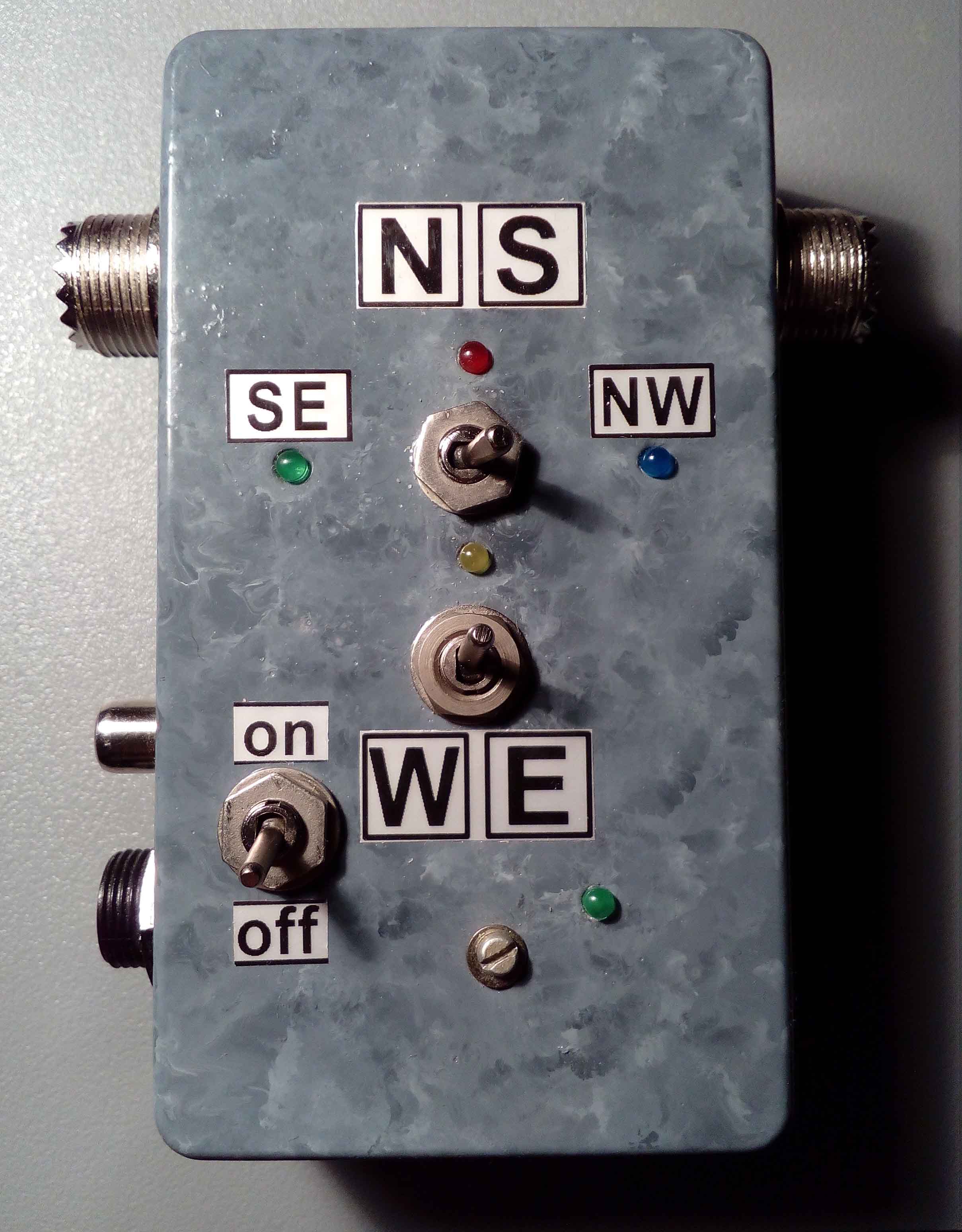 Filters for preamplifier
| | | |
| --- | --- | --- |
| | Spectr of preamp without filter | Spectr of preamp with filter |
| 0.5-10 MHz | | |
| 0.1-20 MHz | | |
Spectr evening with about -40 dbm level of SW BC band (with filter LPF 1.8 MHz)
Biggest level of SW BC station from west direction (power SW station in South Europe)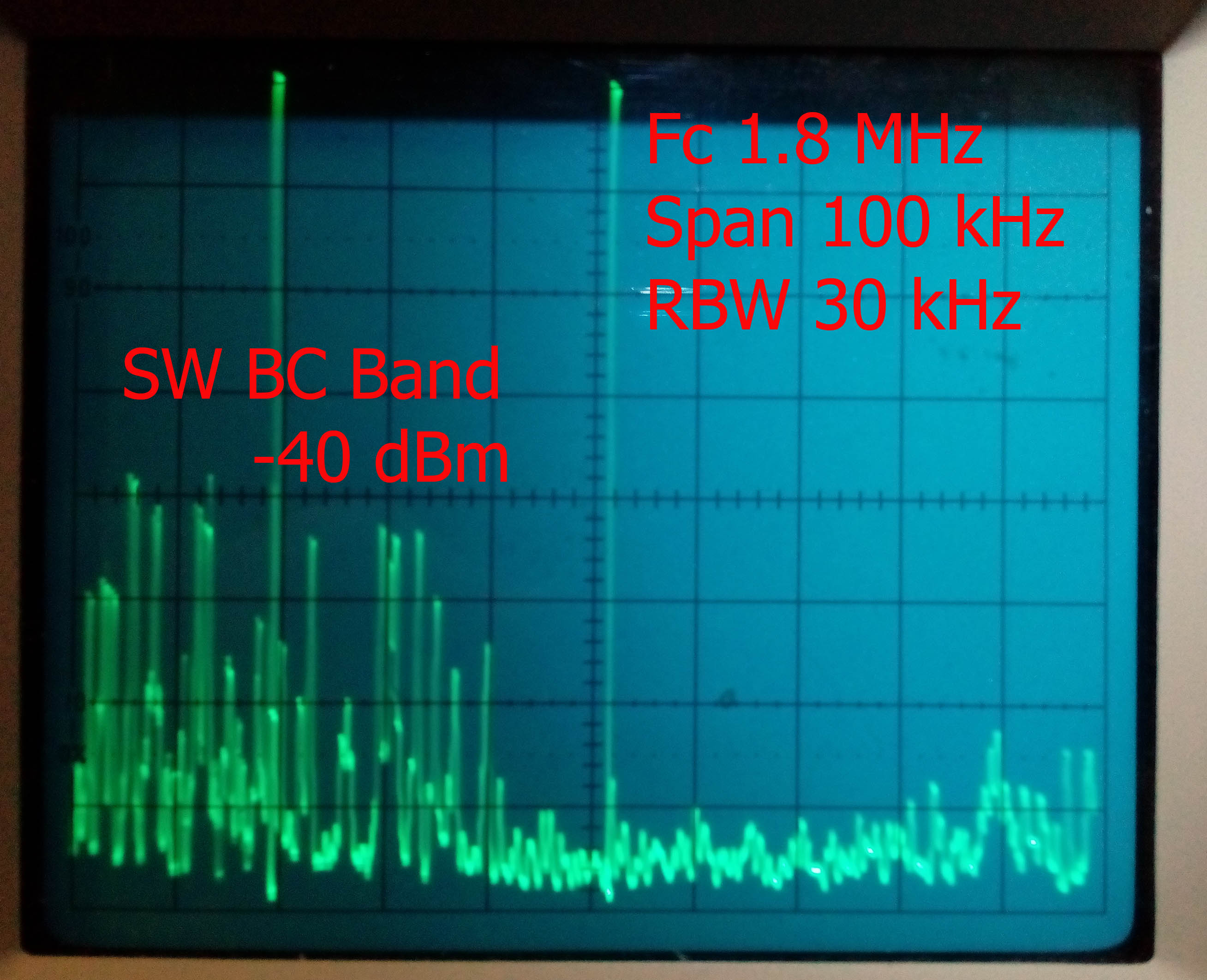 Spectr from 0 to 10 MHz 1 hours before sunset (near Gray Line) with filter
to West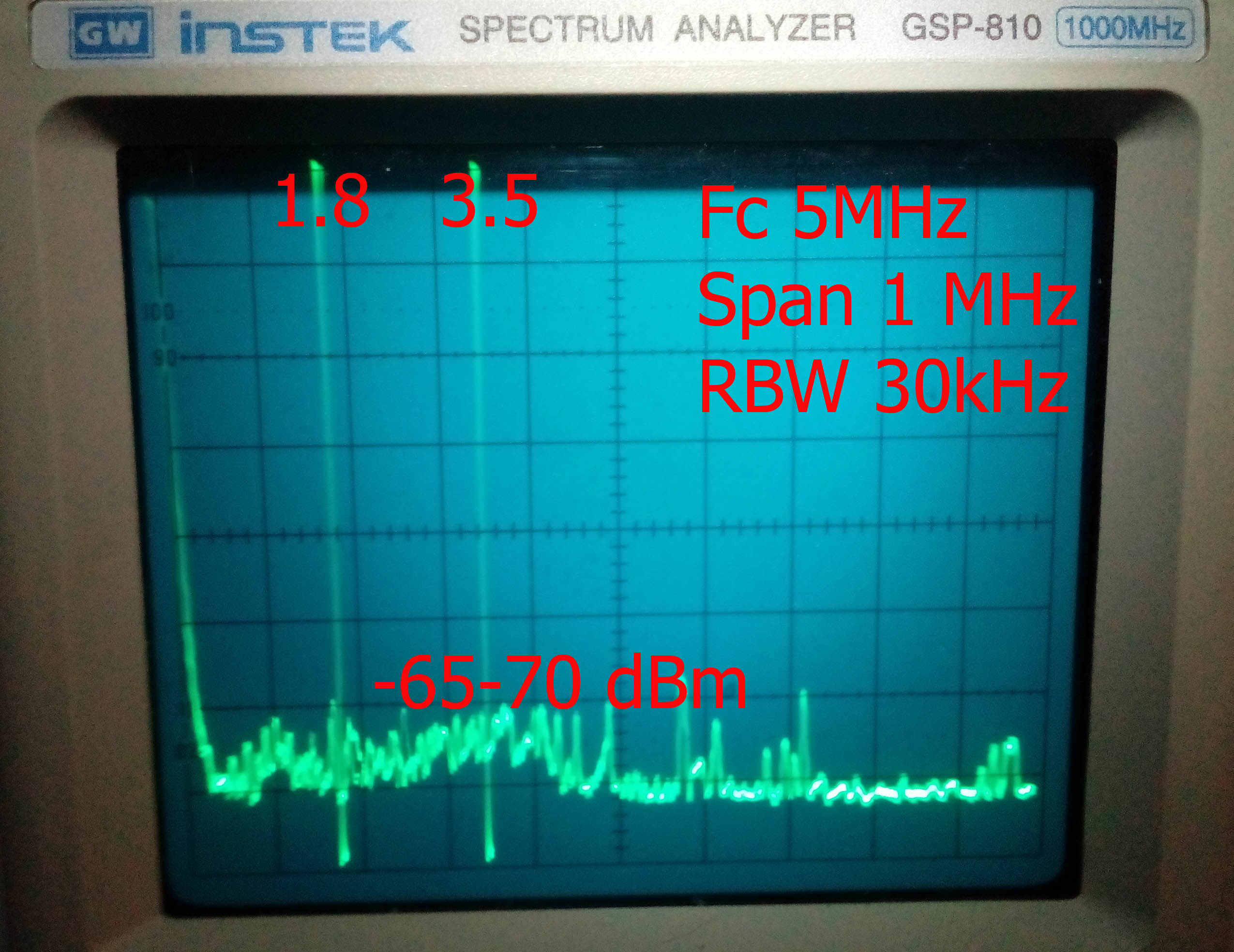 to East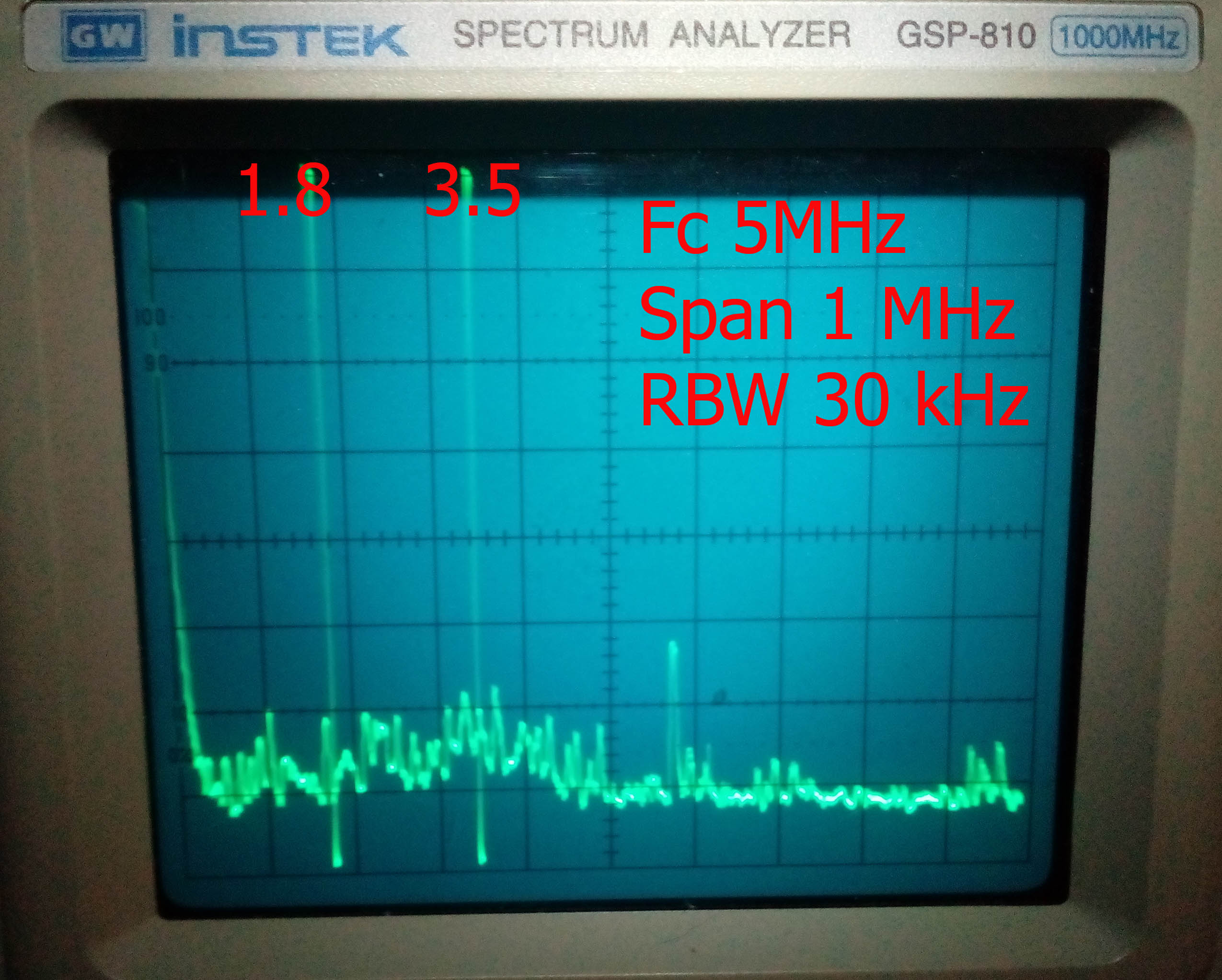 Spectr of preamp with filter for 2 hours after sunset, west direction, max level HF BC station -45 db about 6 MHz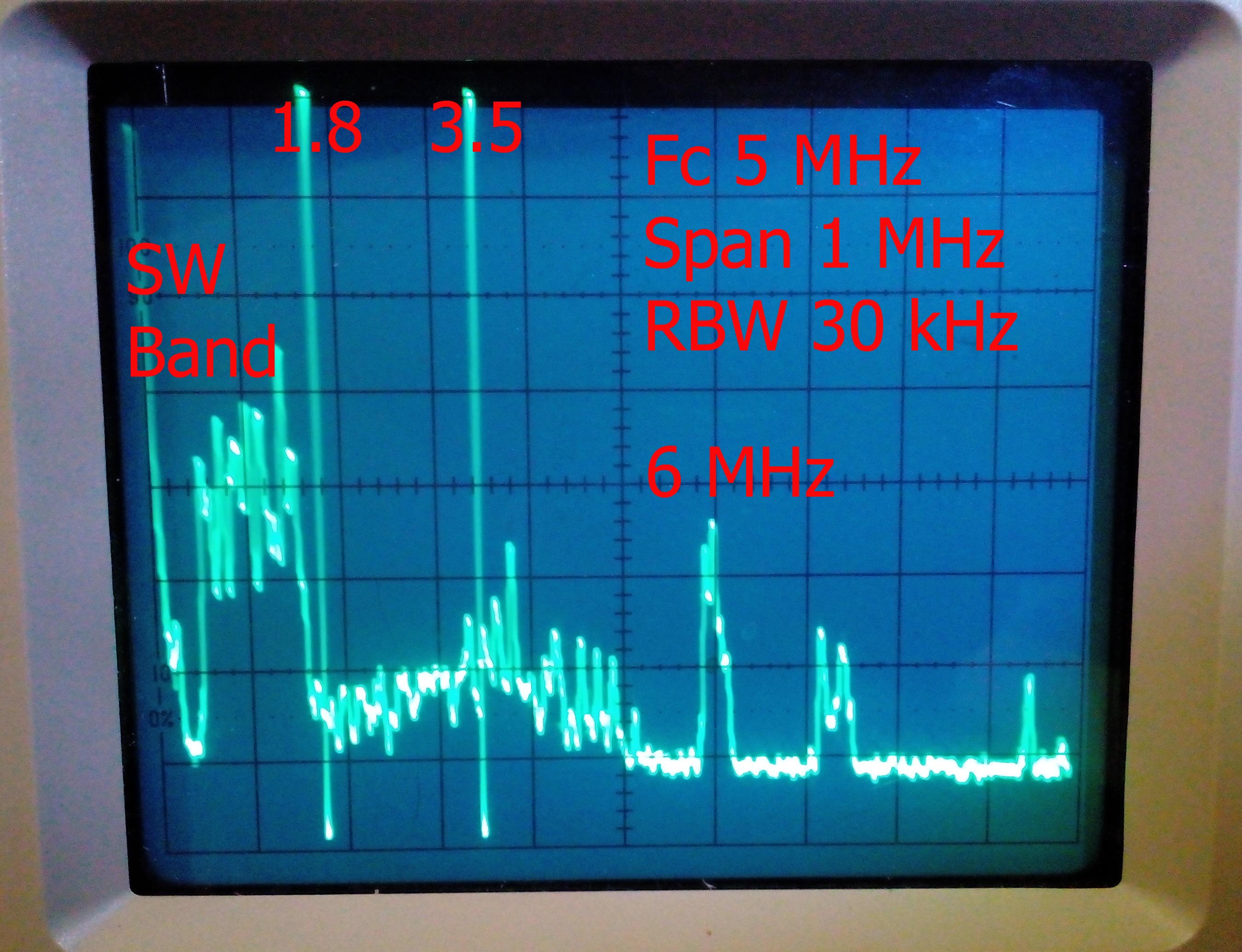 Differential filters for preamplifier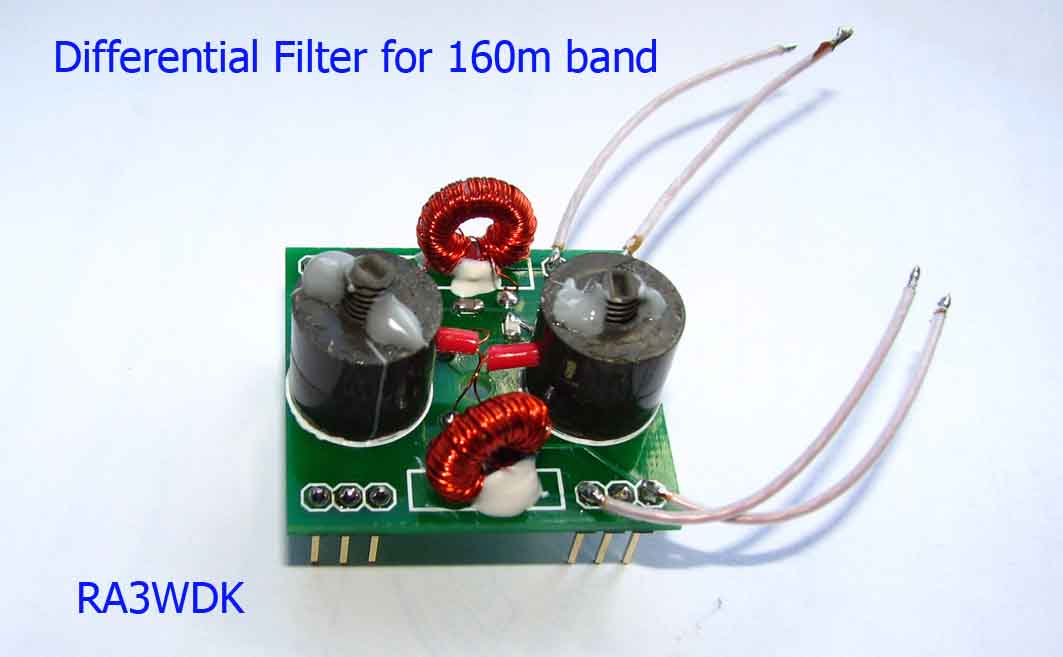 Balanced bandpass filter (BBPF) with stable bandwidth from 400 to 900 Ohm for 160 m Bi-Directional Flag and PreAmp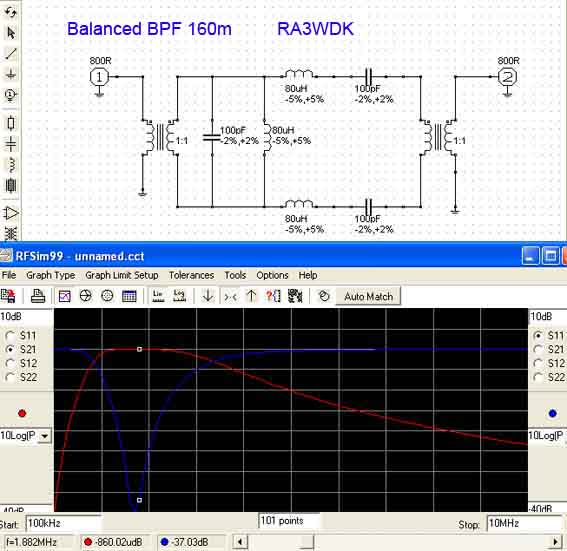 Narrow Balanced bandpass filter (BBPF) with stable bandwidth from 400 to 900 Ohm for 160 m Bi-Directional Flag and PreAmp
Balanced bandpass filter (BBPF) with stable bandwidth from 400 to 900 Ohm for 80&160 m Band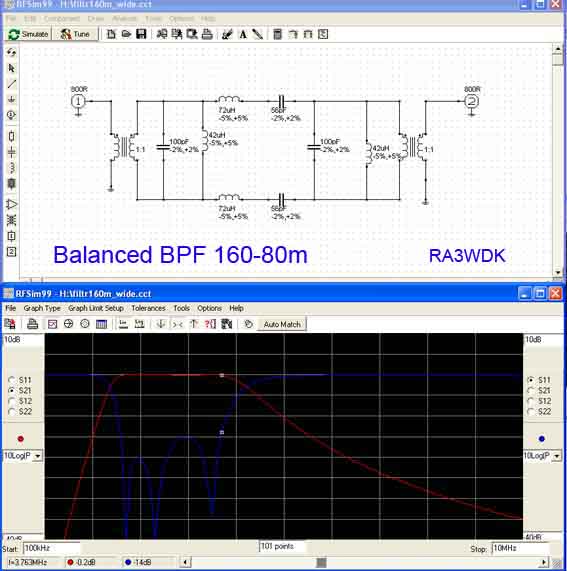 Real frequency response of BPF 160m by transformer 1:9 in input of preamplifier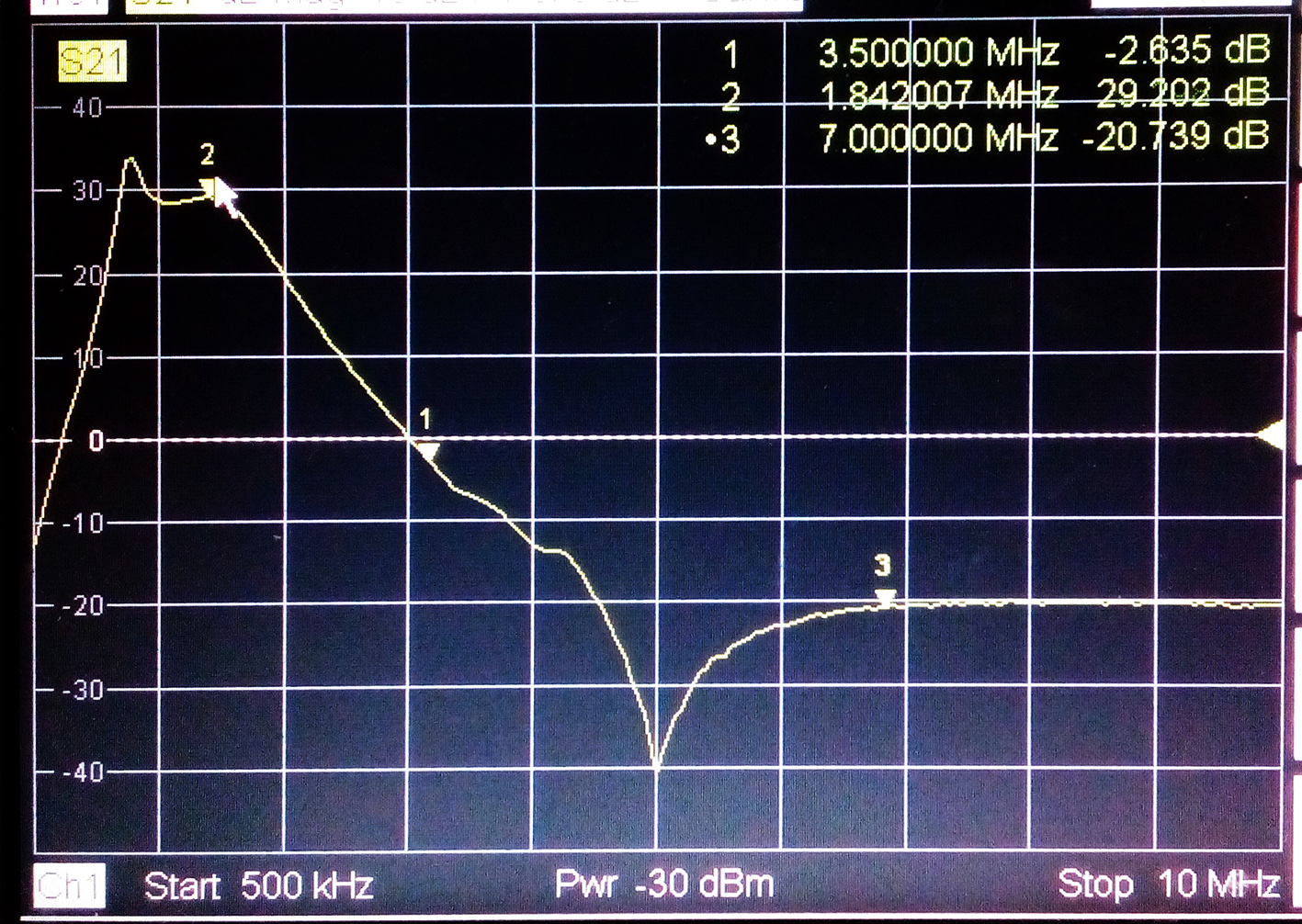 BPF 160m for 800 Ohm has been simulate by Electronic Workbench

LPF 160m for 800 Ohm has been simulate by Electronic Workbench

LPF 80m for 800 Ohm has been simulate by Electronic Workbench

Real frequency response of LPF 160/80 m and LPF 160 m Band by transformer 1:9 in input of preamplifier
I recommed those LPF filter for preamplifier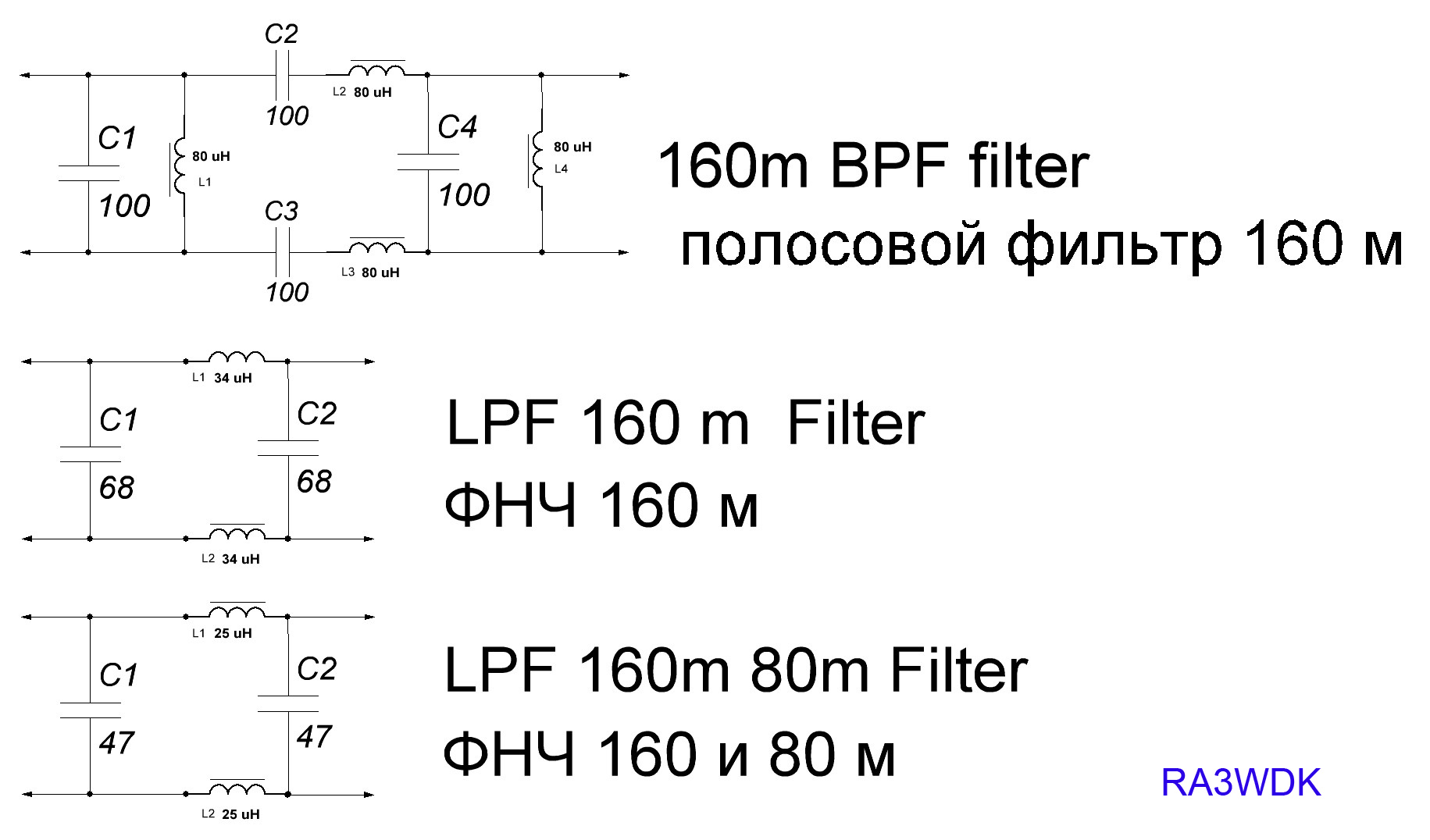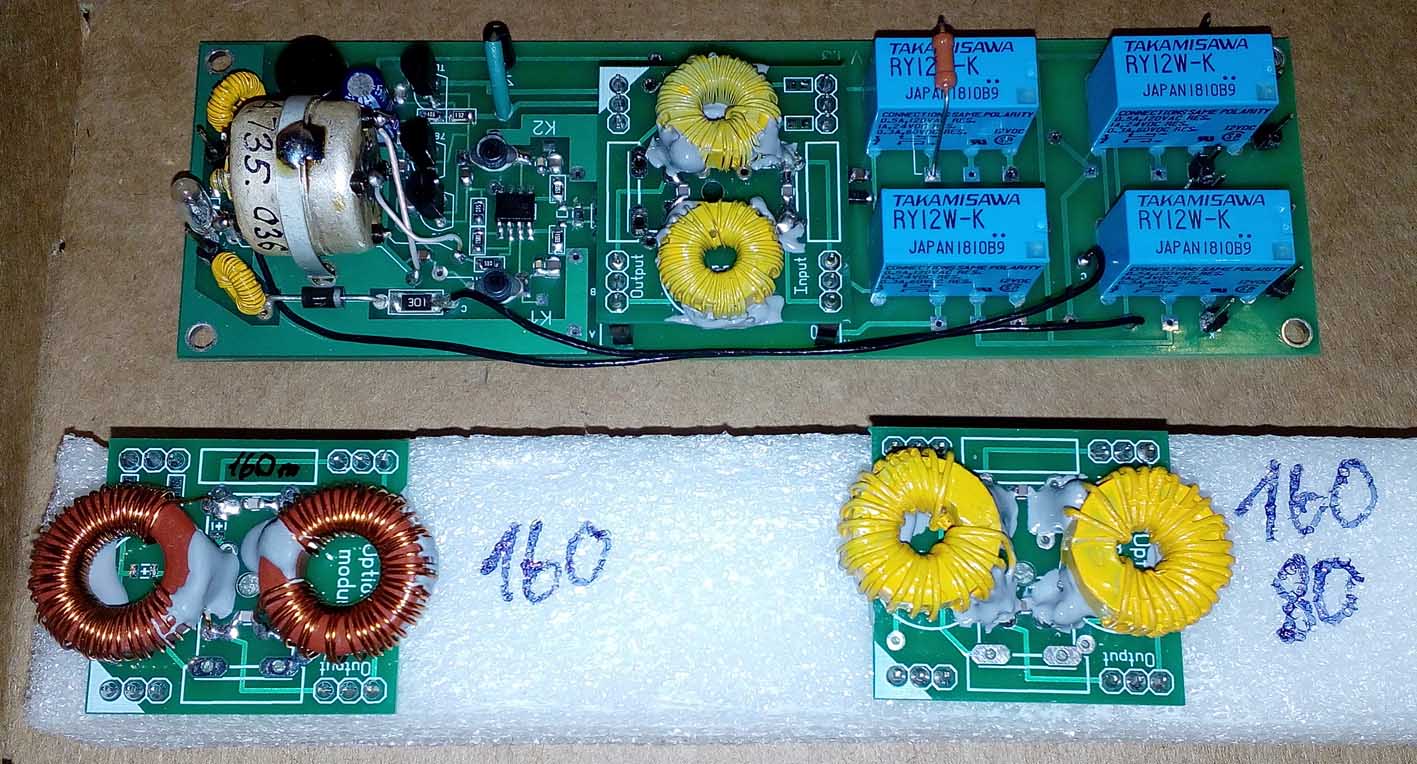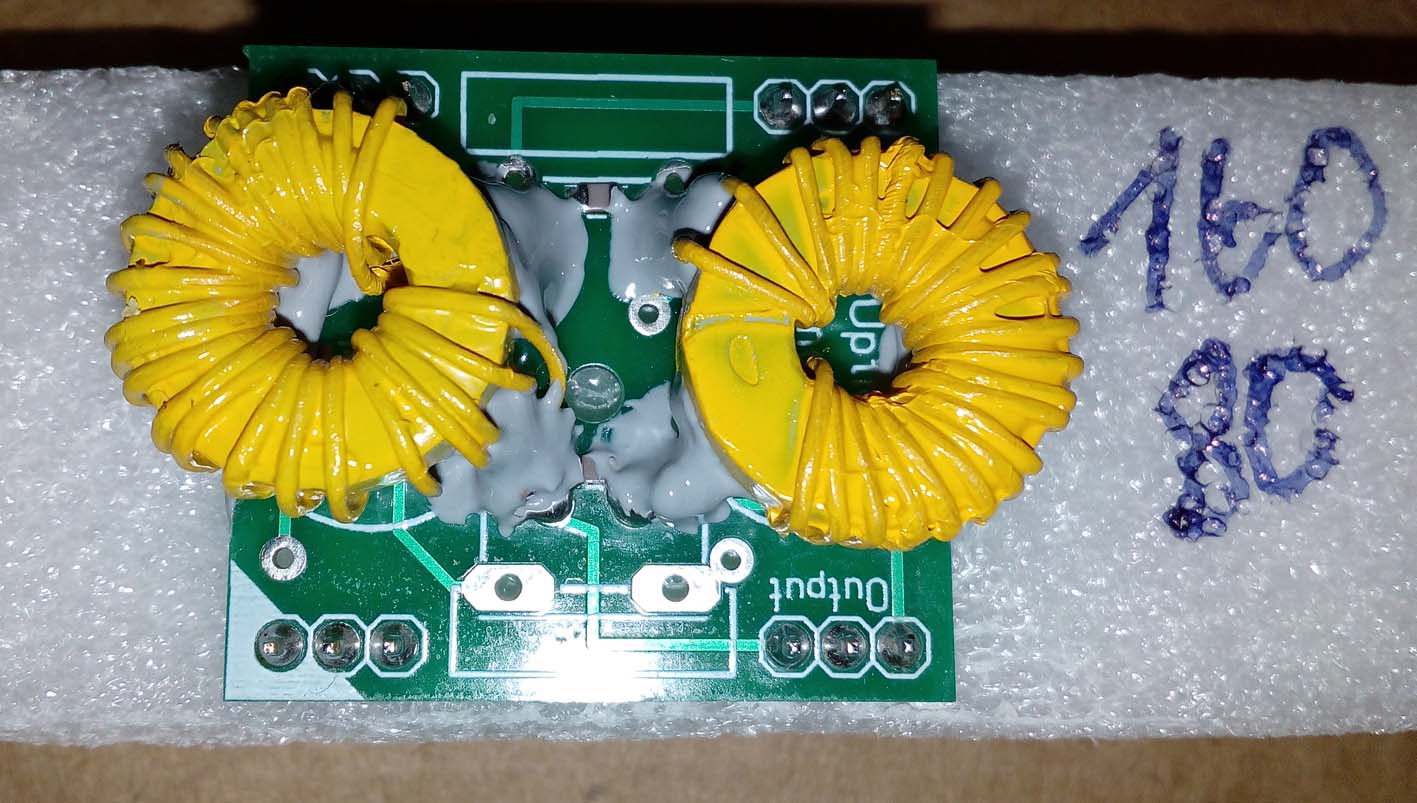 Before Front-End my SDR i use additional filter for 160-80m Band
Old Version injector for Bi-Directional Flag