My old Power Amplifier for 144 MHz - I made it in 2007 year
About 3-4 years i used this power supply for my old project PA for 144 MHz with GI7b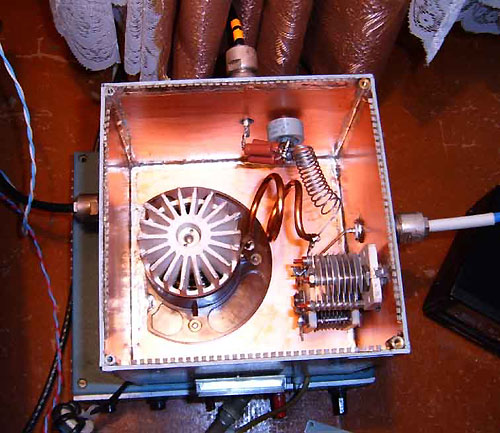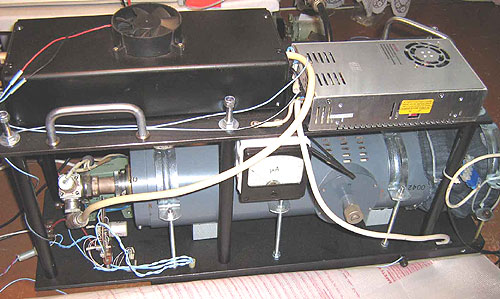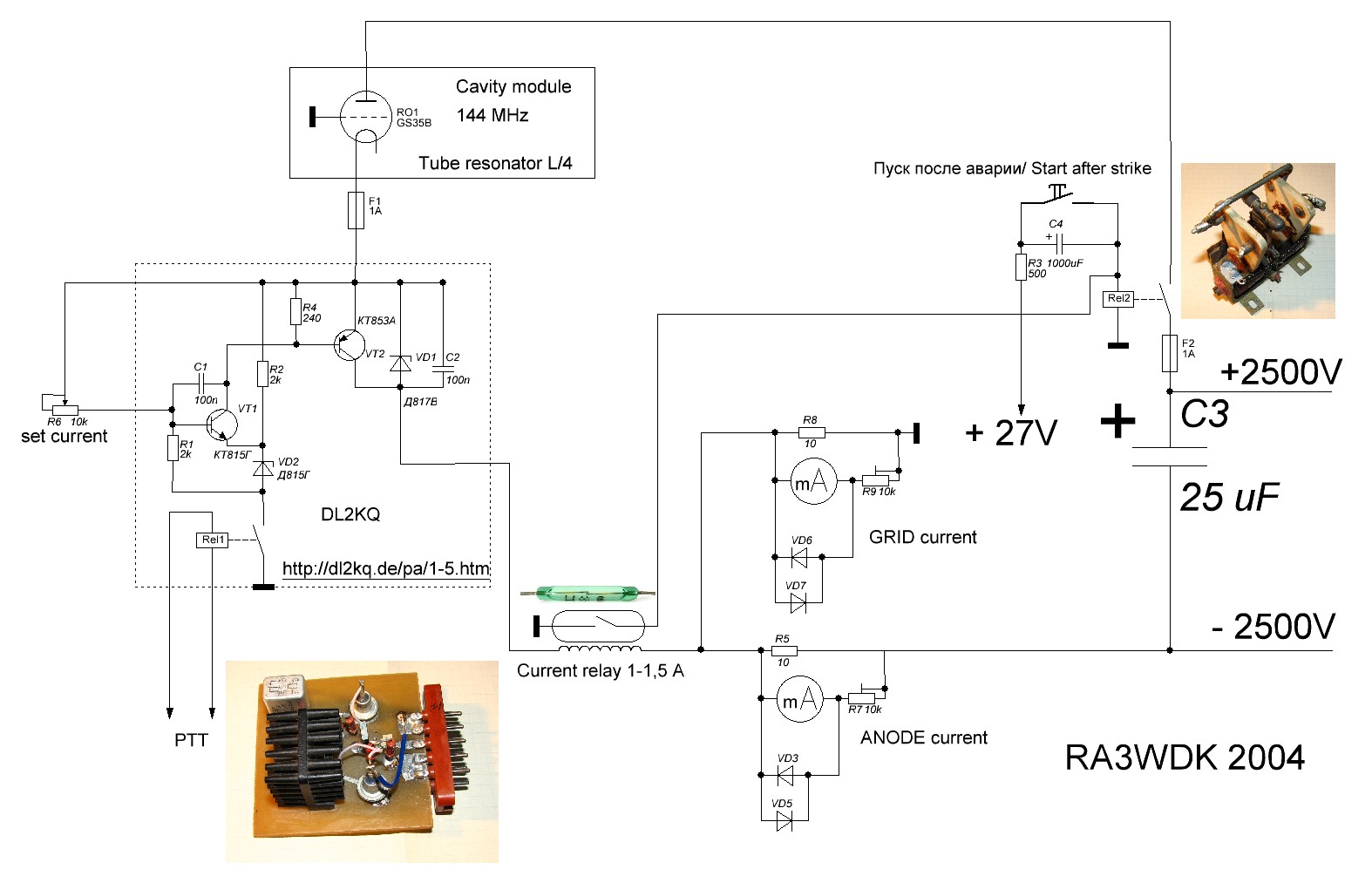 Power supply "POWER ICE 30A" v.3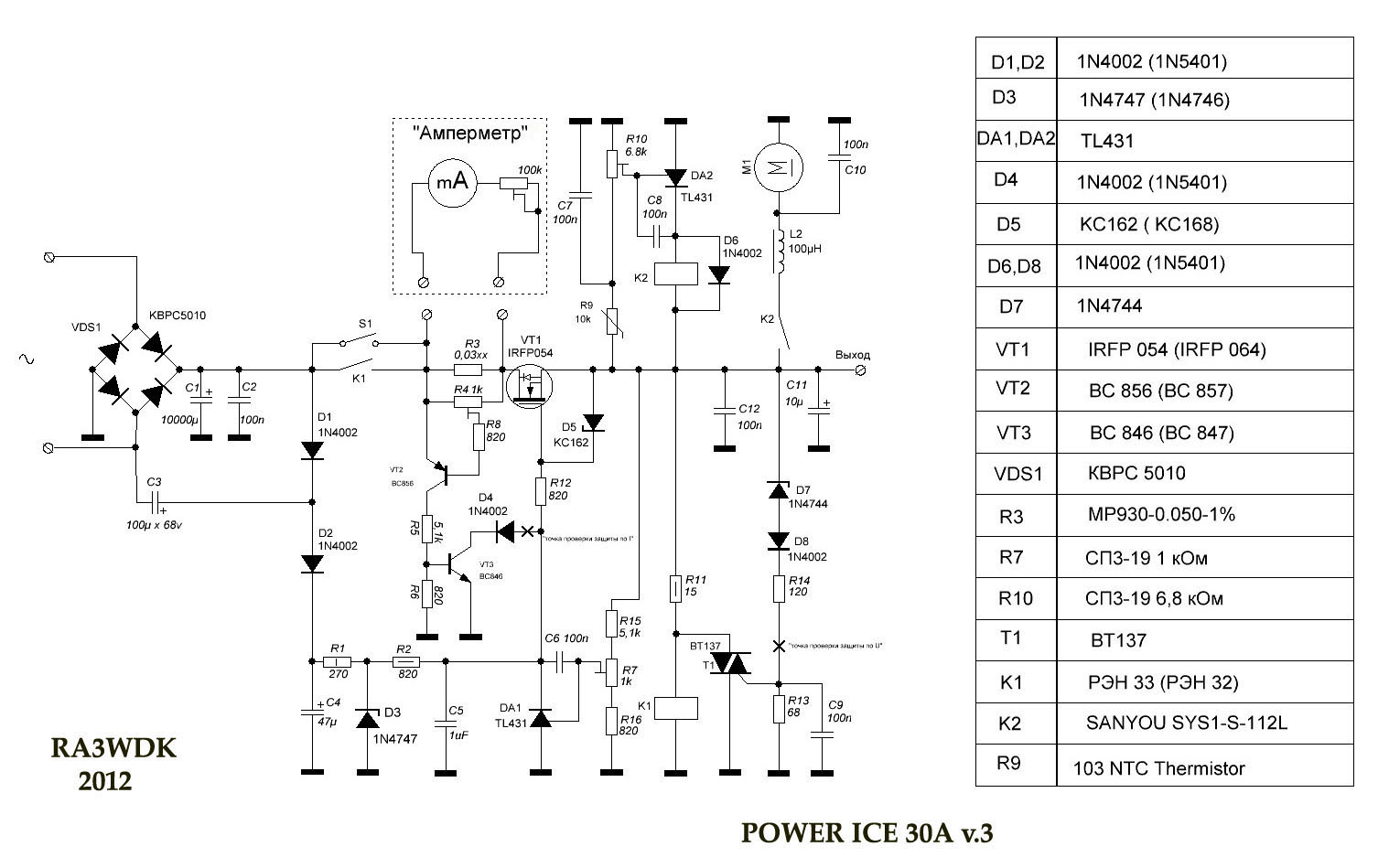 PCB file (Spint Layout 6.0)
Easy 12v Battery Charger with Power supply "POWER ICE 30A"
Power supply "POWER ICE 30A" v.2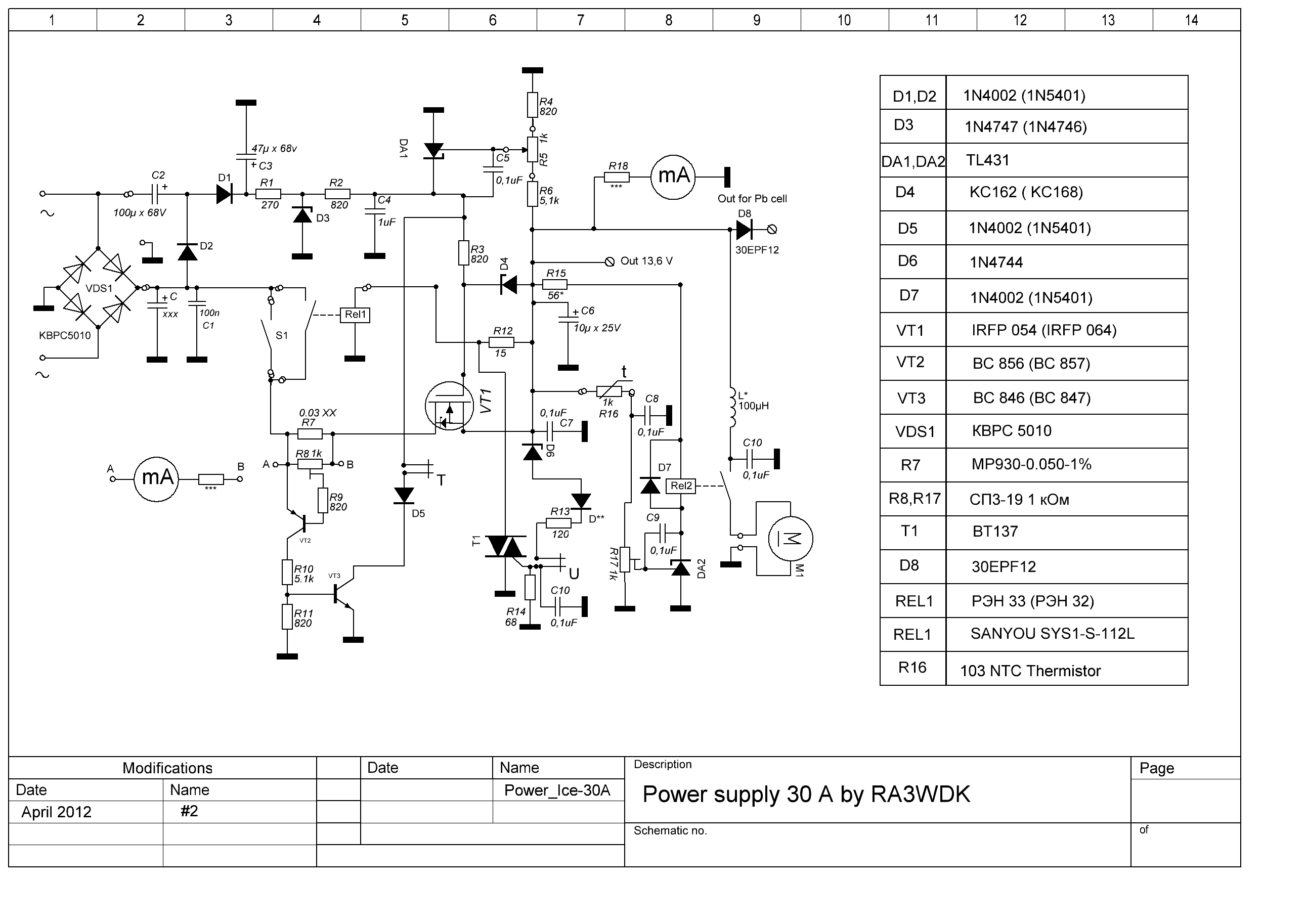 PCB file (Spint Layout 6.0)

DESCRIPTION
My Old Power supply , Transistor IRFP 048 , IRFP 054 , IRFP 064
(Errata: for better stability connect capasitor 1 uF between 1 and 3 pin TL431A)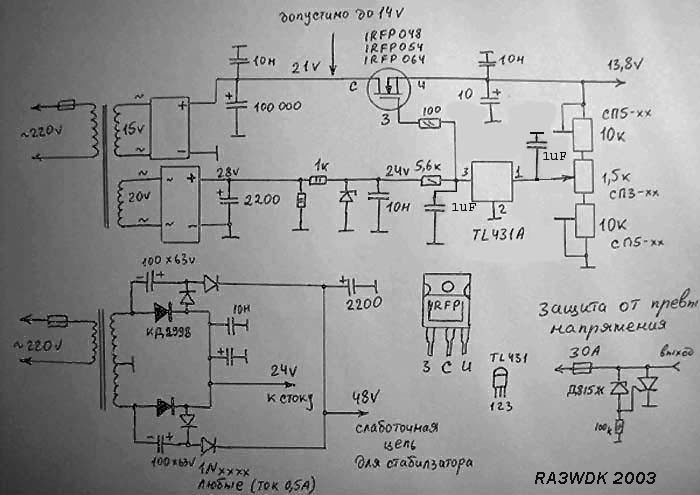 Low Pass Filter for 35 MHz (tested with 1kW)
Schematic and discription information and so more ...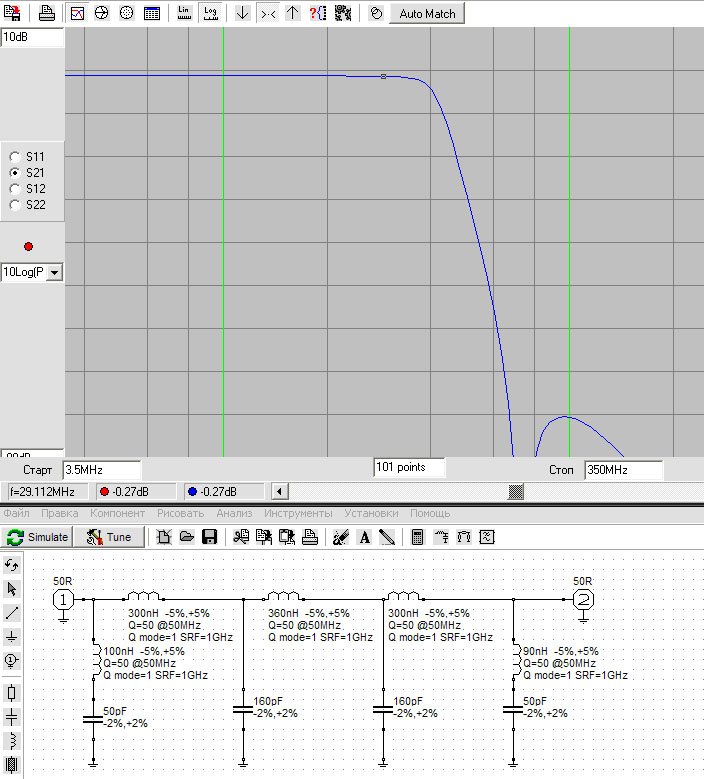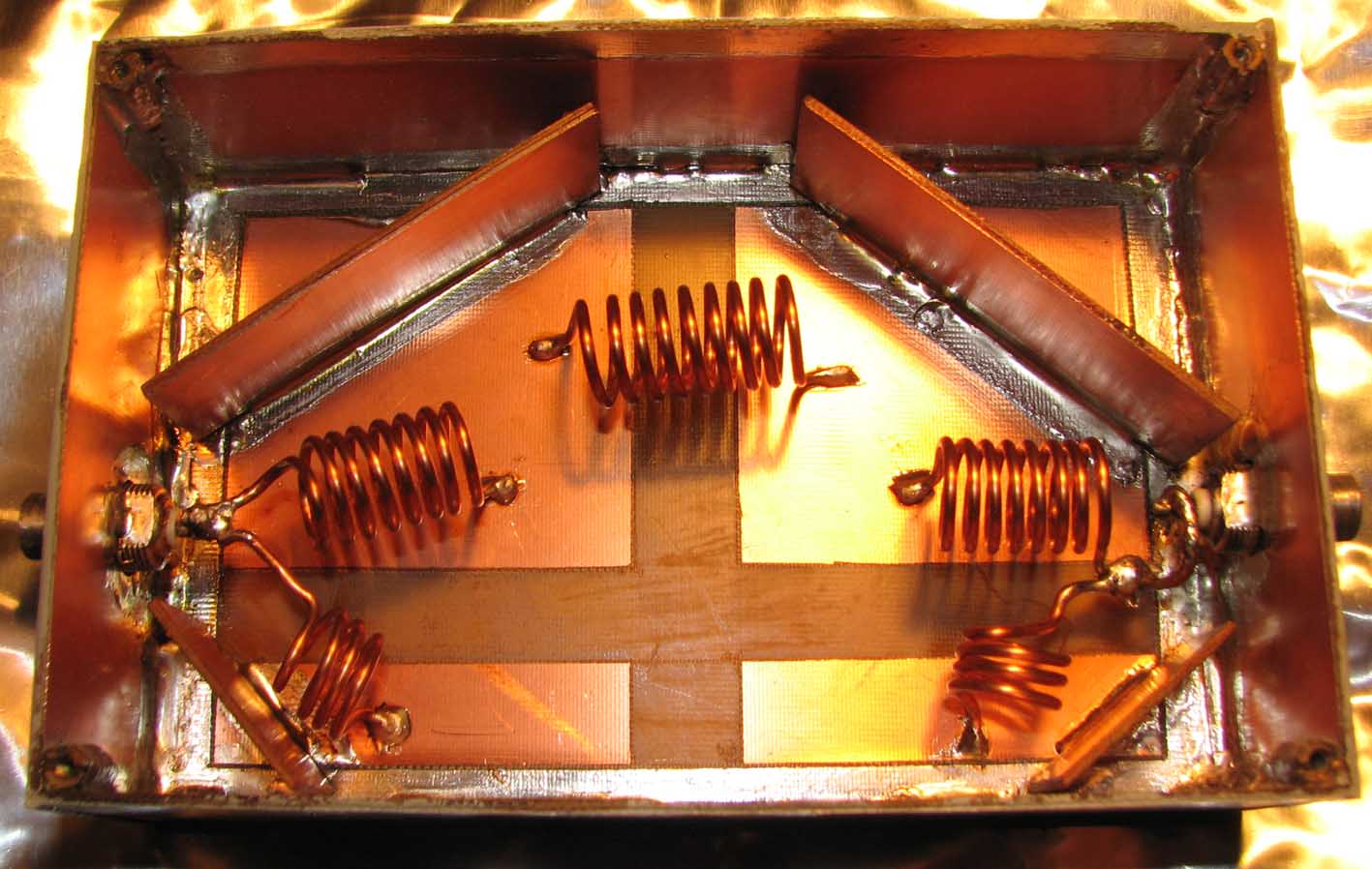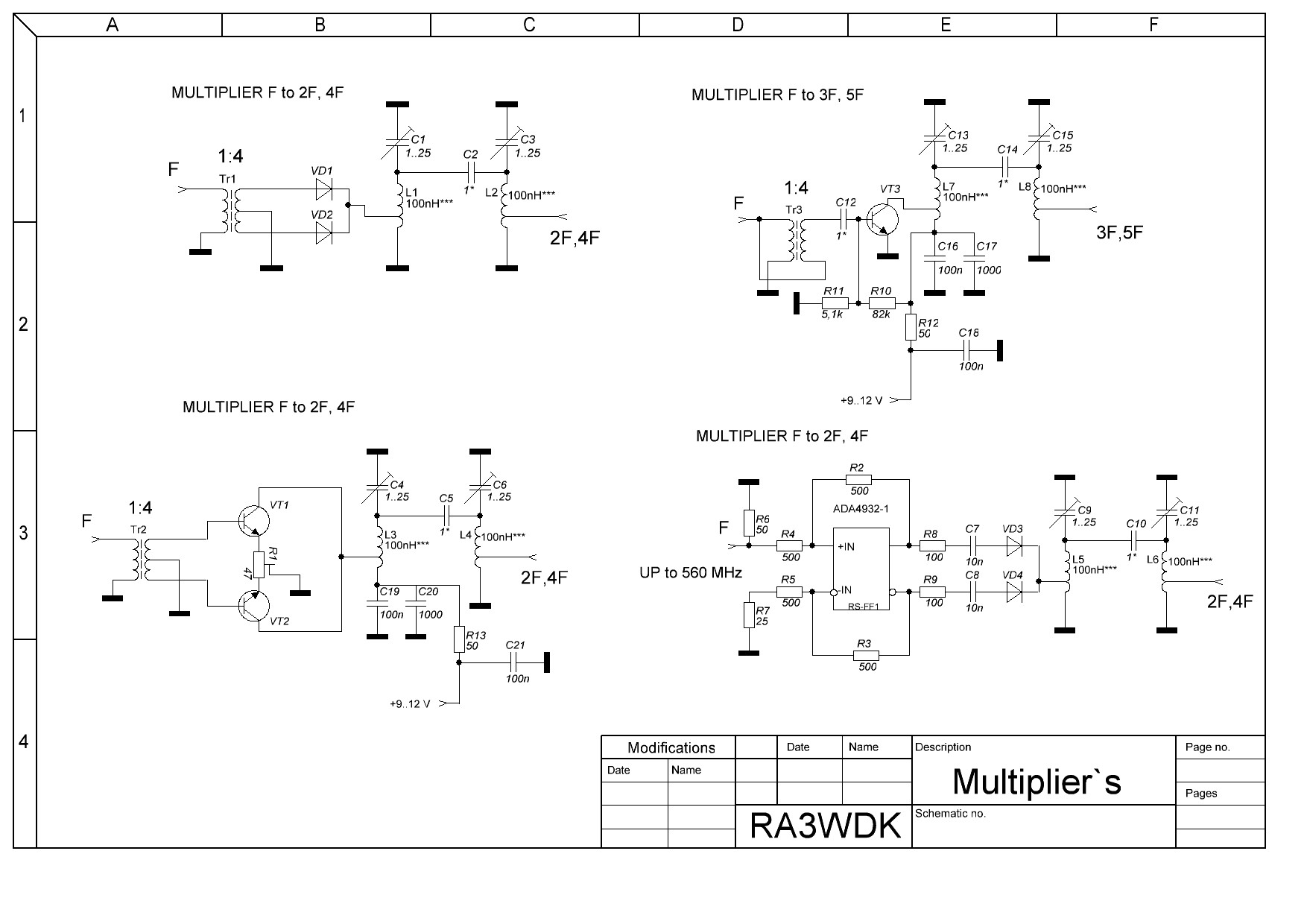 My transverter 144/28 with high dynamic range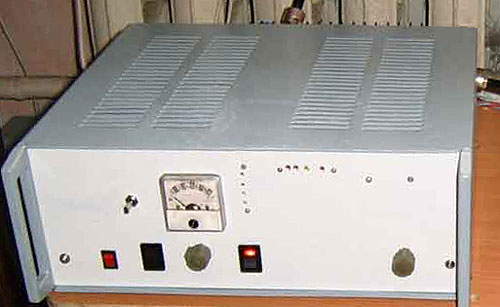 I saw at 2004 years Javornic 144/14 design by S53WW and designed my XVTR.
Transverter with high THREE-SIGNAL DYNAMIC RANGE :
- Local oscillator (with temperature-compensated) 116 MHz. Phase noise LO is better -150 dBc/Hz at shift of 10 kHz and better -145 dBc/Hz at shift of 1 kHz !
LO for all my XVTR (144,432,1296,6cm and 3 cm) by UA3AOH !
- High IP3 Level frequency mixer SYM-18H (Mini-Circuits, LO +17dbm)
- High IP3 level in the receiver low noise stage with 2xBF981 and BFG591
High selectivity with 4-stage helical band pass filter (from FM-301 Hungary FM stations) - more 70 db rejections outband 144-146 MHz. Also final low pass filter rejection spurious and harmonic of more than 60 db (filter LPF also from FM-301 with modifications).

Main circuits :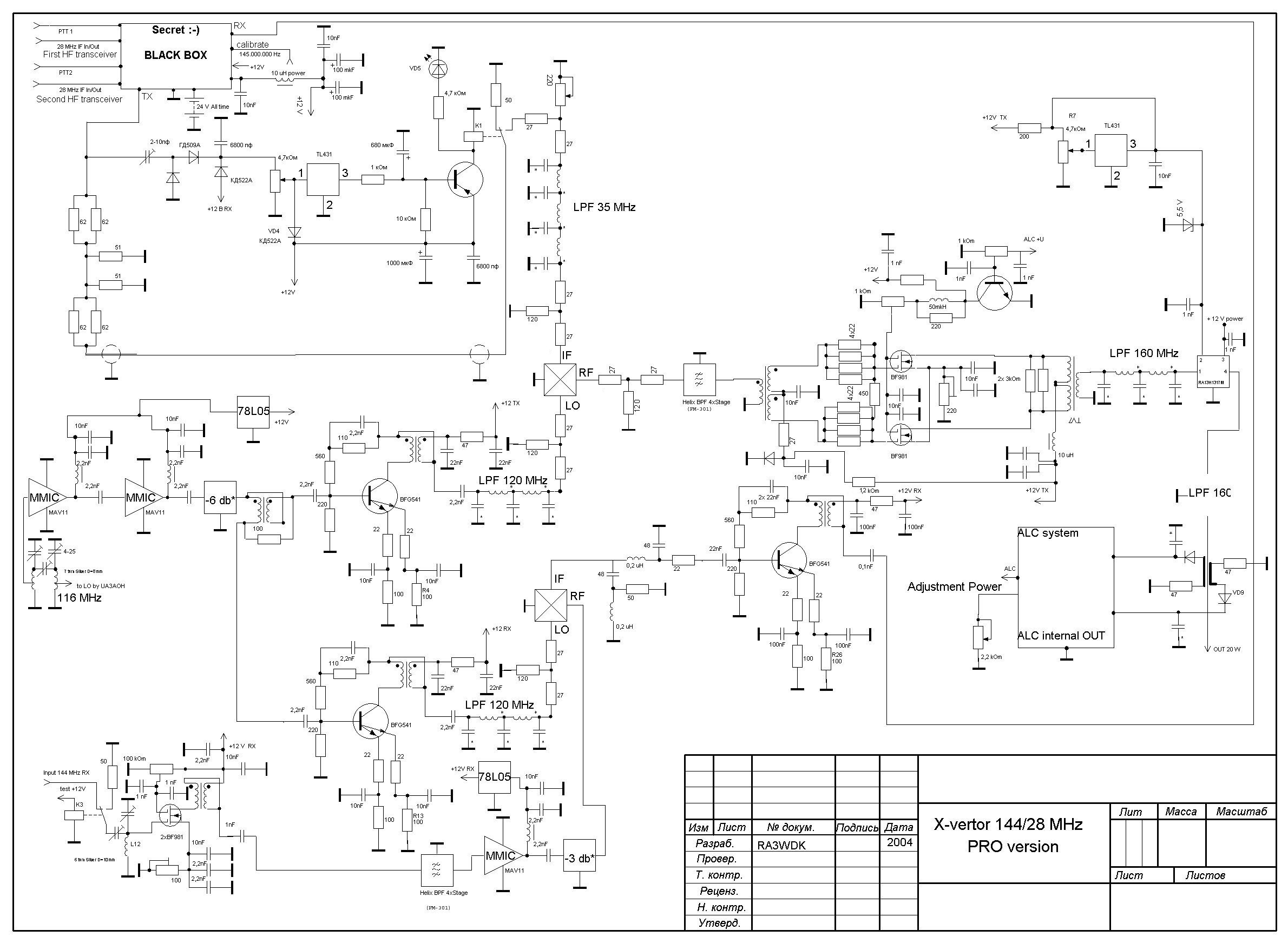 You can DOWNLOAD PRO Version and Light Version circuits, protection for XVTR 144/28 in detail


Different between PRO Version and Light Version - in "Pro" use second unit for only TX-stage : second filter , TX stage and second high level mixer. In "Light" single filter and mixer use for RX and TX.
The TX power of the transverter can be adjusted with the potentiometer on the front panel - adjusted high level balanced stage 2xBF961(981) .
PA: use RA13H1317M about output 20 W , Circuits level control : 2...20W

Precision generator 5 MHz , calibrator freq. 145500, 1 ppm stable in 4 years period

Filter - 4-stage helical band pass filte for TX and also filter for RX circuit . Sequencer circuits with remote control coaxial relay.
The output power, input IF power and SWR is indicated on a meter in front panel.
Modifications 2011 :
- new design TCXO for LO unit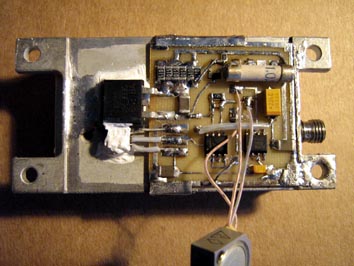 You can see fabrication stages similar to mine XVTR for RA4SD
PA module RA13H1317M power out 30W
The sequencer is inside :
Delay of giving of power from IF 28 MHz
Delay of inclusion PTT for TRX and PA

Input and output of 144 MHz are separate !
PA for 1296 MHz 2xRA18H1213G and 4xRA18H1213G
You can see Circuit this PA 1296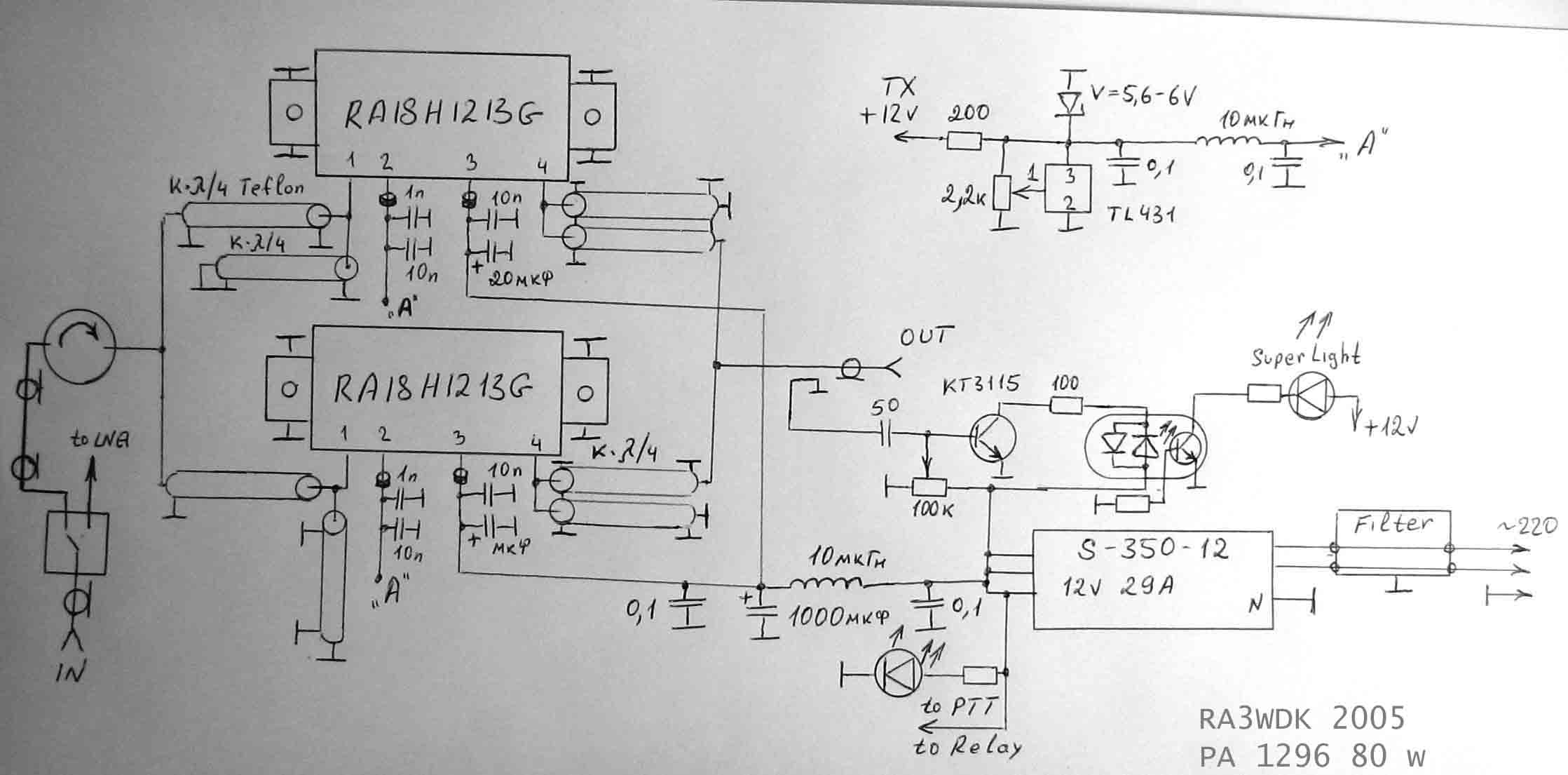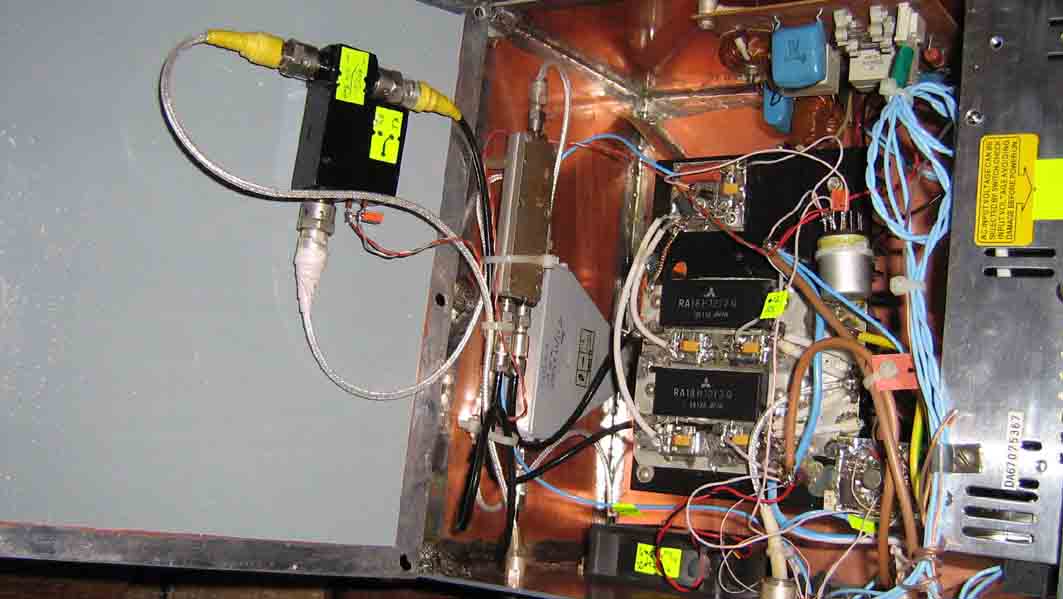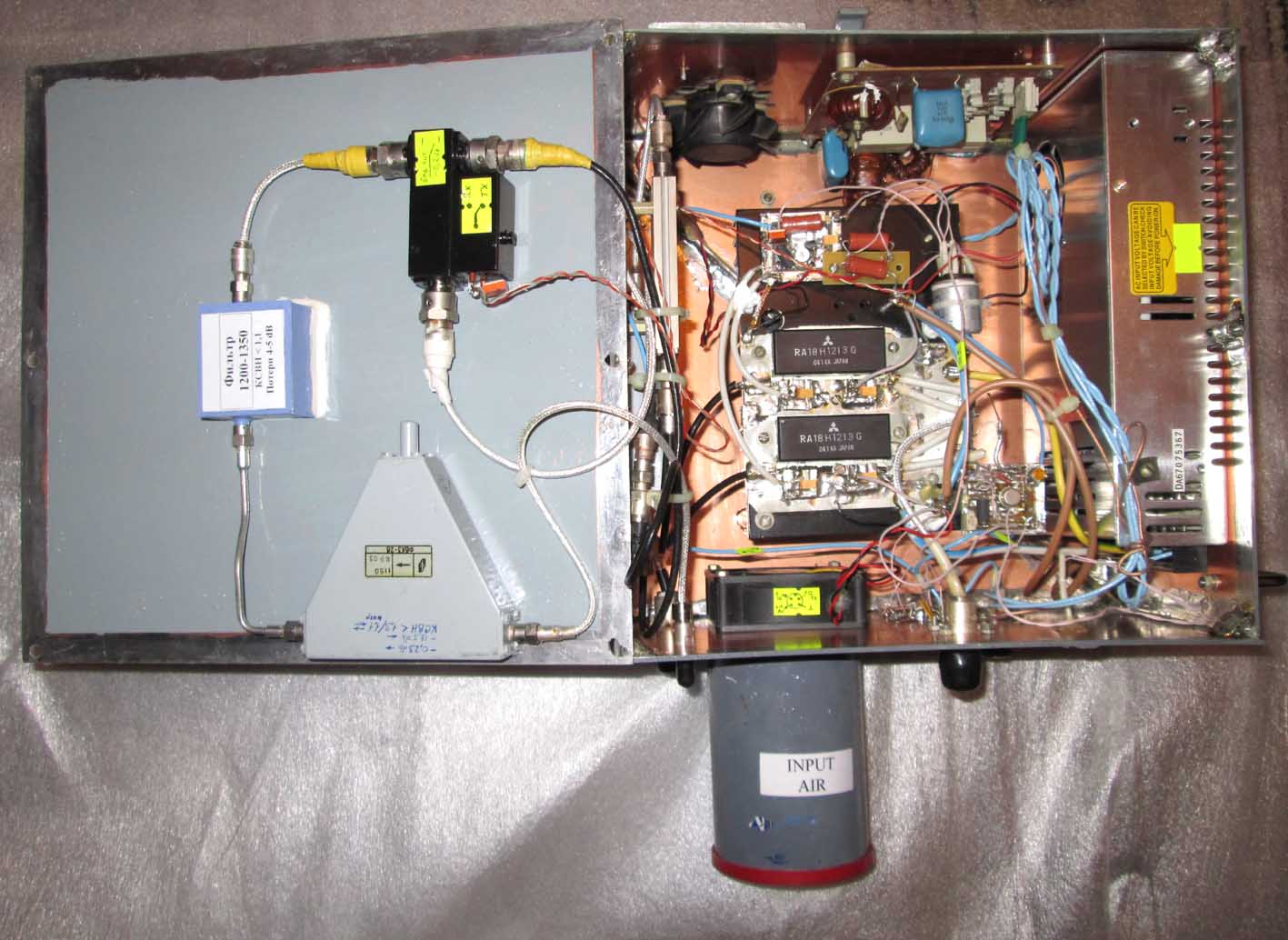 PA mounted in dish 1296 MHz (FieldDay 2009)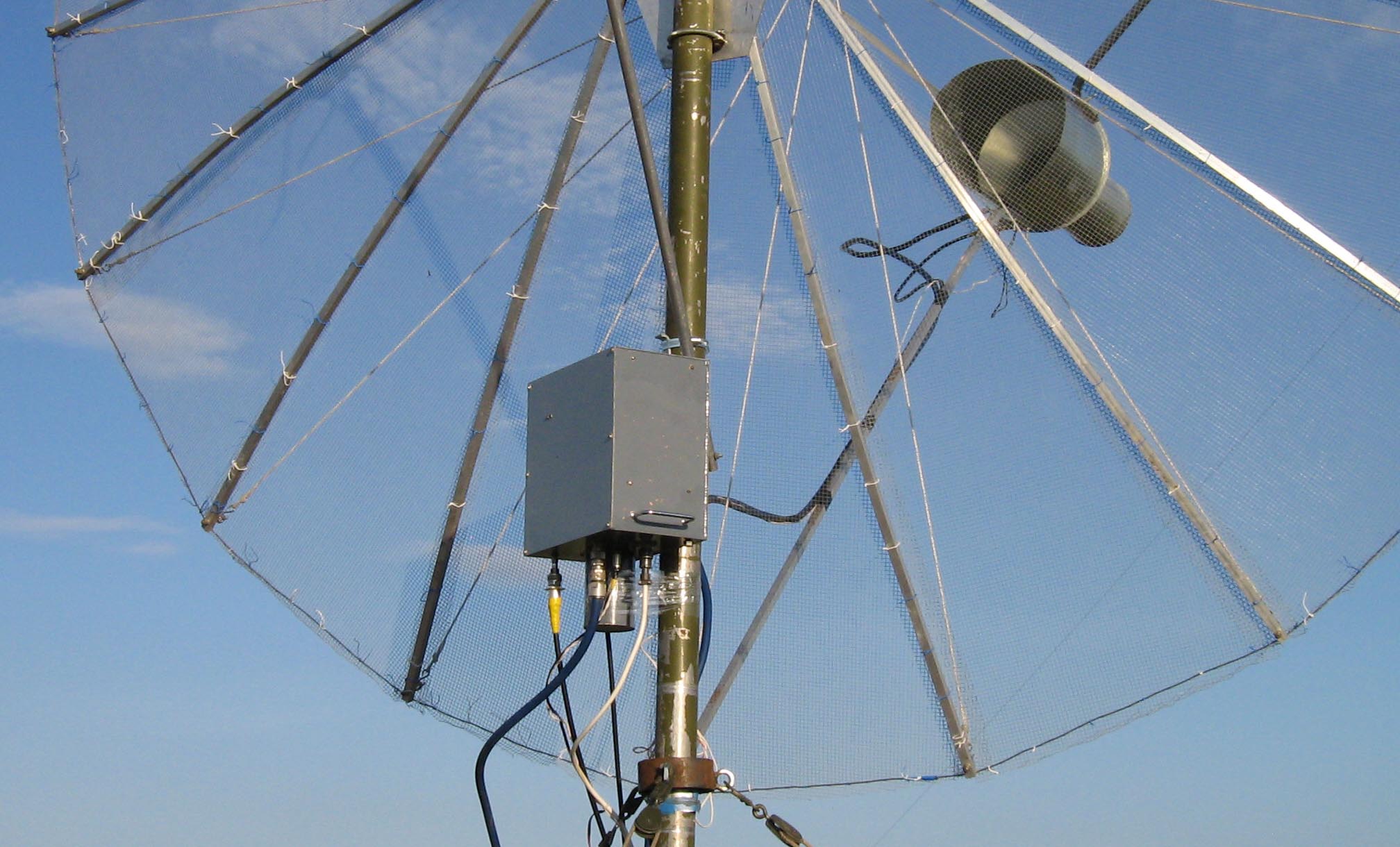 In 2008 year i started project with 4 module RA18H1213G (power supply SE-600-12), this project for RK3WWA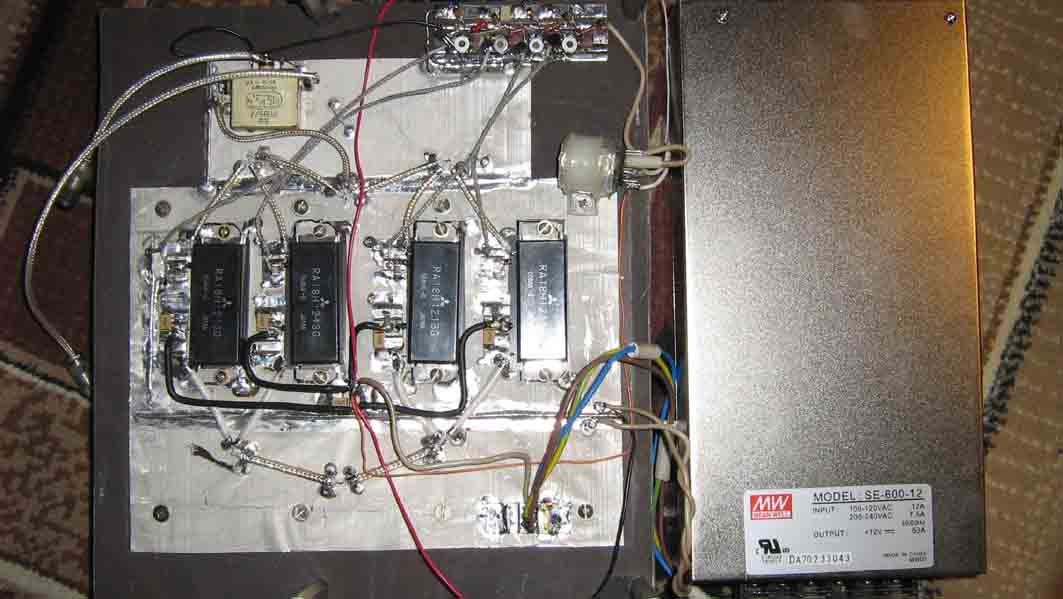 My new LNA for 1296 MHz, Nf < 0,4 db, ATF54143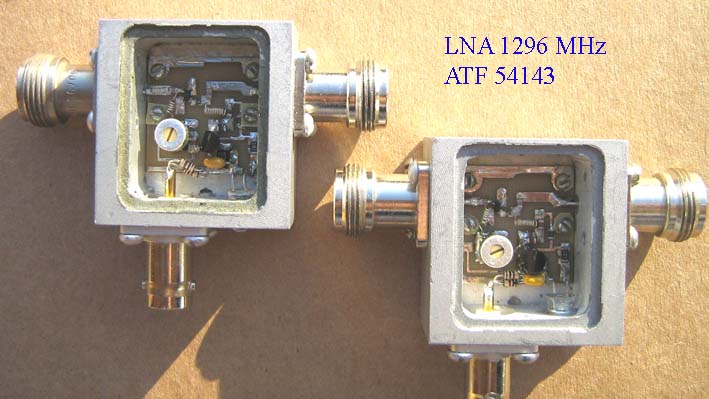 To take one choice configuration sistem for 1296 MHz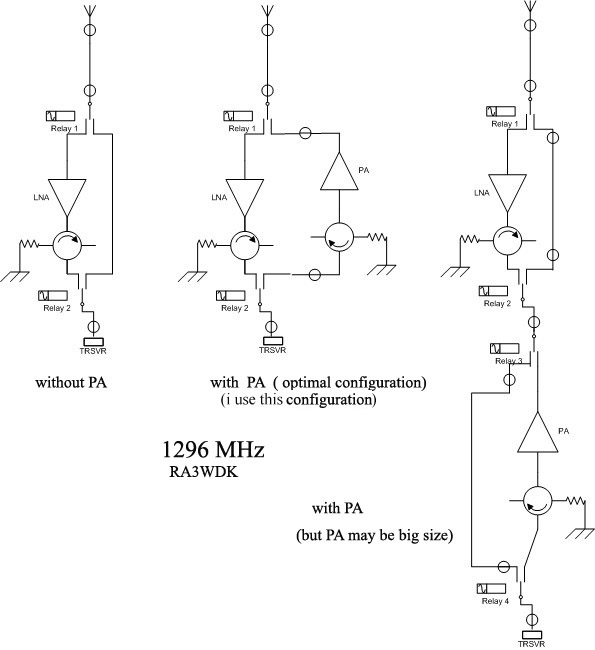 Modification russian ferrite isolators for better isolation and min insertions loss with good VSWR
I add second magnet up top regular magnete - see in photo :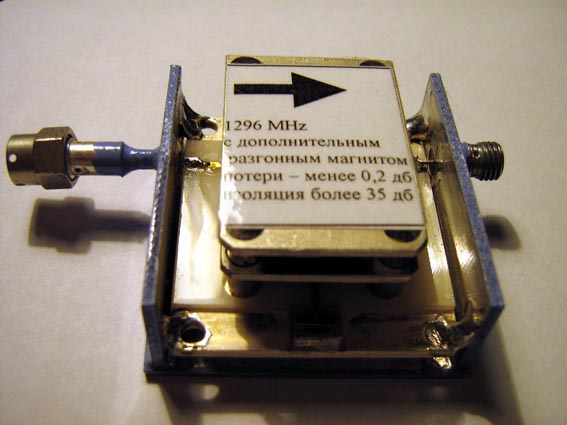 Best perfomance in 1296 MHz insertions loss<0,2 db , isolation>30db , VSWR < 1,1

More info about Isolators & Circulators (datasheets for Russian isolators & circulators)
My old time project

Home made Iambic paddle key (1999 year) , weight about 1,5kg , 4 ball bearings .

_____

My new project

for portable and emergency QRV

size - only 30 x 30 mm
| | |
| --- | --- |
| _____ | |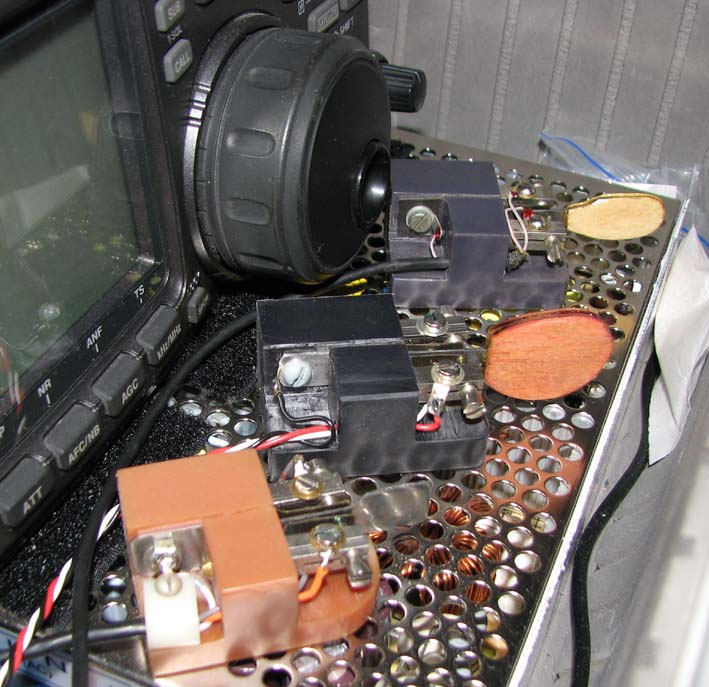 Touch Paddle CW Key